Price List
All prices include VAT @ 20%. You can view our price band information here.
Delivery costs only £8.75 within the UK (regardless of quantity). *An Extended Area Surcharge does apply to some UK Post Codes.
All of our upholstery fabrics include a fire-retardant treatment and some are even suitable for contract use. Just check for the fire icon and download a copy of the certification for yourself.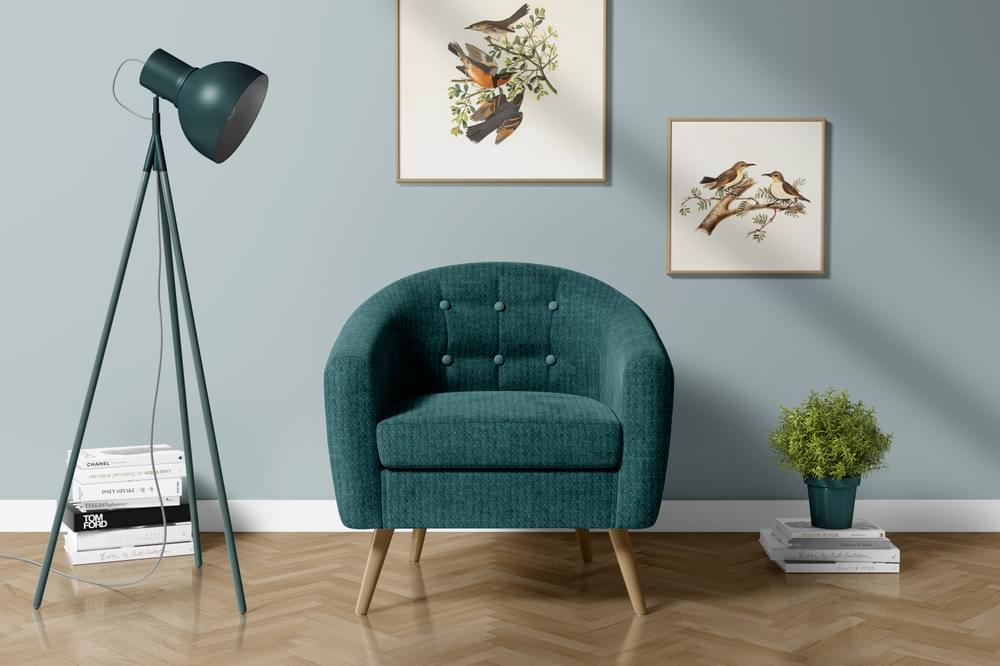 Suitable for key:

Sofas and Chairs

Soft Furnishing (Cushions etc)

Curtaining / Blinds
Collection
Suitable For

a

Marine Grade Outdoor Fabric

£31.95

High Sheen Geometric Decoration Weave

£29.95

Chunky Washable Chenille

Cotton/Linen Check Weave

£27.95

Cotton Print Decoration Fabric

£29.95

Linen Look Stripe

£26.95

Washable Chenille

£30.95

Machine Washable Plaid/Dogtooth Weave

£31.95

Digitally Printed Spun Cotton

£27.95

Broad Speckled Stripe Decoration Fabric

£27.95

Cotton Print Decoration Fabric

£29.95

b

Digitally Printed Spun Cotton

£27.95

Narrow Stripe Decoration Weave

£31.95

Digitally Printed Spun Cotton

£27.95

Geometric Decoration Weave

£27.95

High Sheen Metallic Weave

£29.95

Digitally Printed Velvet

£29.95

Cotton/Linen Tartan Weave

£27.95

Cotton/Linen Gingham Weave

£27.95

Dralon Type Plain Velvet

£27.95

Chunky Plain Chenille

£26.95

Shimmer Satin Decoration Weave

£29.95

Shattered Stripe Decoration Weave

£30.95

Metallic Dobby Weave Decoration Fabric

£30.95

Abstract Leaf Decoration Fabric

£30.95

Cotton/Linen Tartan Weave

£27.95

c

High Sheen Trellis Decoration Weave

£27.95

Metallic Floral Weave

£26.95

Trailing Floral Decoration Weave

£30.95

Honeysuckle Leaf Decoration Weave

£27.95

Peach Skin Weave

£27.95

Deluxe Heavyweight Chenille

£37.95

Deluxe Heavyweight Chenille

£37.95

Deluxe Heavyweight Chenille

£37.95

Deluxe Heavyweight Chenille

£37.95

Geometric Decoration Weave

£27.95

Broad Stripe Curtain/Decoration Fabric

£27.95

Cotton Look Velvet Decoration Fabric

£27.95

Water Cleanable Weave

£31.95

Stylised Medallion Decoration Weave

£30.95

Machine Washable Wool Look Weave

£26.95

Botanical Damask Decoration Weave

£29.95

Cotton/Linen Plaid Weave

£27.95

Cotton/Linen Stripe Weave

£27.95

Fine 300cm Wide Sheer Curtain Fabric

£26.95

Art deco inspired weave.

£29.95

Linen Look Weave

£24.95

Blackout Curtain Lining

£7.50

Cotton Rich Twill Lining

£8.95

Heavyweight Cotton Bump Lining

£7.95

Heavyweight Curtain Lining

£7.95

Polycotton Curtain Lining

£6.95

d

Scallop Design Decoration Weave

£29.95

Art deco style weave

£29.95

Luxury Faux Suede

£27.95

Floral Decoration Weave

£31.95

Digitally Printed Spun Cotton

£27.95

e

Cotton/Linen Tartan Weave

£27.95

Damask Decoration Weave

£27.95

Linen Look Washable Flat Weave

£22.95

High Gloss Crushed Velvet

£22.95

f

Ultra Chunky Hopsack Chenille

£30.95

Dralon Look Chenille Weave

£27.95

Chunky Birdseye Chenille

£29.95

Chunky Chenille

£29.95

Chunky Chenille

£29.95

Chunky Chenille

£29.95

High Sheen Metallic Weave

£29.95

Natural Fibre Weave

£29.95

g

High Sheen Decoration Stripe

£27.95

Cotton/Linen Check Weave

£27.95

Seersucker Trellis Weave

£27.95

h

Linen Look Stripe Weave

£26.95

£29.95

Linen Look Decoration Weave

£27.95

Linen Look Washable Weave

£26.95

Cotton/Linen Stripe Weave

£27.95

Cotton/Linen Stripe Weave

£27.95

Digitally Printed Spun Cotton

£27.95

j

Digitally Printed Spun Cotton

£27.95

Pin Tuck Lurex Decoration Weave

£29.95

Art deco inspired weave

£29.95
£29.95

k

High Sheen Marbled Decoration Weave

£29.95

Silk Look Trailing Floral

£26.95

Medallion Motif Decoration Fabric

£29.95

l

Trailing Leaf Decoration Fabric