10 Fabrics
Galileo Fretwork Weave
This collection is no longer available, but we have plenty of other lovely fabric collections that could meet your needs.
Can't see anything you like? Pick out something perfect with our customised Fabric Finder.
Specification
Fabric Appearance:
Matt, Chunky / Heavyweight, Contemporary / Modern Look
Uses & Qualities:
Washable / Easy Care, Sofas and Chairs, Soft Furnishing (Cushions etc), Conservatory, Caravan / Motorhome / Boat, Curtaining / Blinds, Ultra Hard Wearing (40000 Rubs Minimum), Ideal for Pets & Children
Fire Rating:
This fabric fully conforms to BS5852 Part 1 Cigarette and Match Test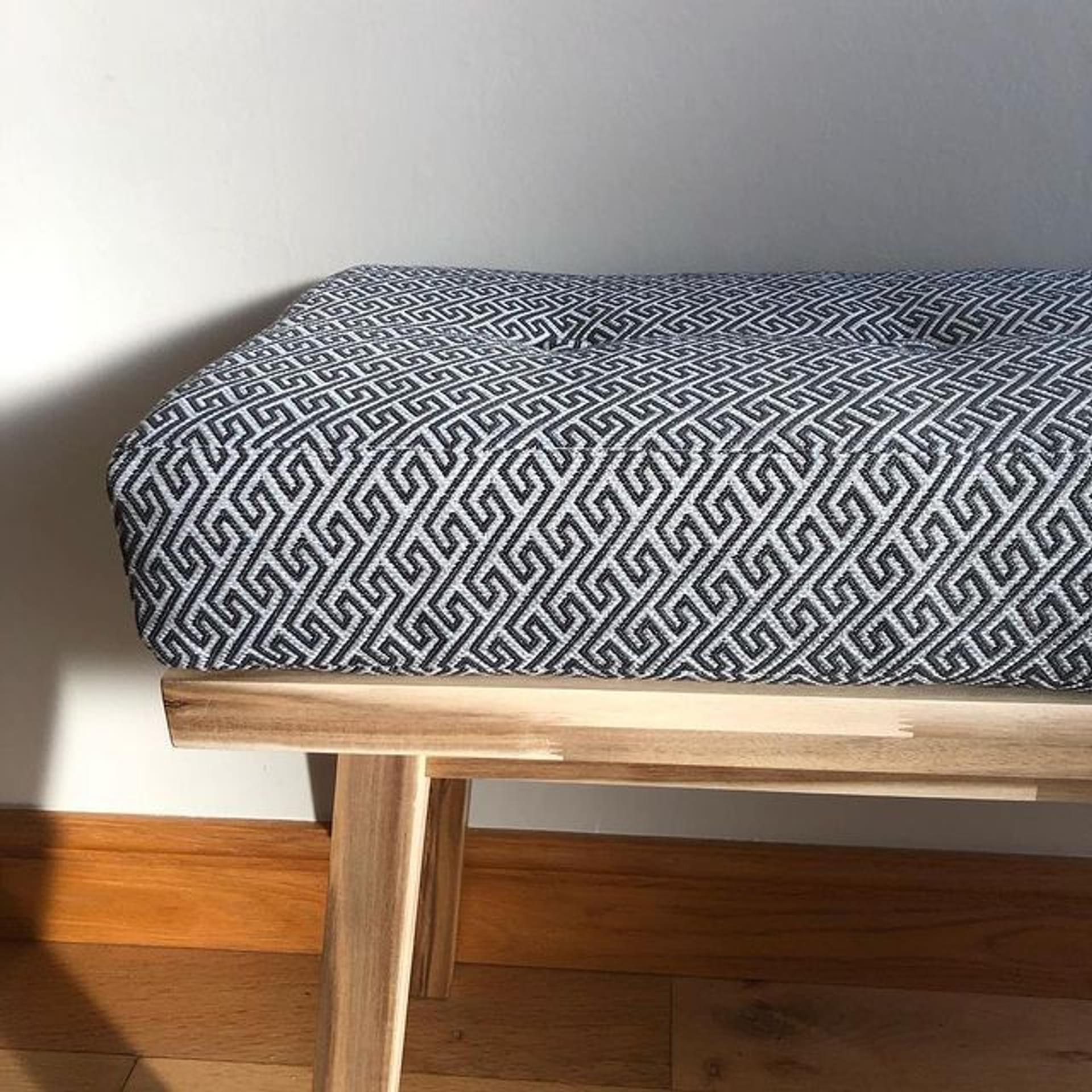 Submit Your Photos
Don't Fret !
Our Galileo Fretwork Weave Mrytle Boom 3026 looks glorious basking in the sunshine. Thanks, @barbaronsbespokecushions for sharing your work with us.