Fabric Collection (21 Fabrics)
Supremo
£
per metre
/inc VAT @ 20%
Water Cleanable Weave
Supremo is the king of easy-care fabrics, with a revolutionary nanotechnology anti-stain finish. Normally anti-stain finishes are sprayed onto the fabric and wear off over time. Supremo is different as the anti-stain treatment is applied to individual yarn filaments prior to weaving, so every bit of the fabric is fully protected. Almost any stain can be removed using just a lint-free cloth and water ! Also, Supremo boasts 21 fabulous colours, a gorgeous super soft brushed finish, a huge 100,000 rub test and is machine washable, which doesn't affect the anti-stain treatment. Request some free samples and put Supremo to the test.
View all Supremo Water Cleanable Weave Videos

Featuring extraordinary nano clean technology - remove almost any stain with just WATER!
Fabulously soft, brushed finish
Machine Washable
Super hard wearing - 100,000 rubs!
Supremo
Specification
Fabric Appearance:
Matt, Low / Mid Sheen, Chunky / Heavyweight, Contemporary / Modern Look
Uses & Qualities:
Washable / Easy Care, Sofas and Chairs, Soft Furnishing (Cushions etc), Conservatory, Caravan / Motorhome / Boat, Ultra Hard Wearing (40000 Rubs Minimum)
Fire Rating:
This fabric fully conforms to BS5852 Part 1 Cigarette and Match Test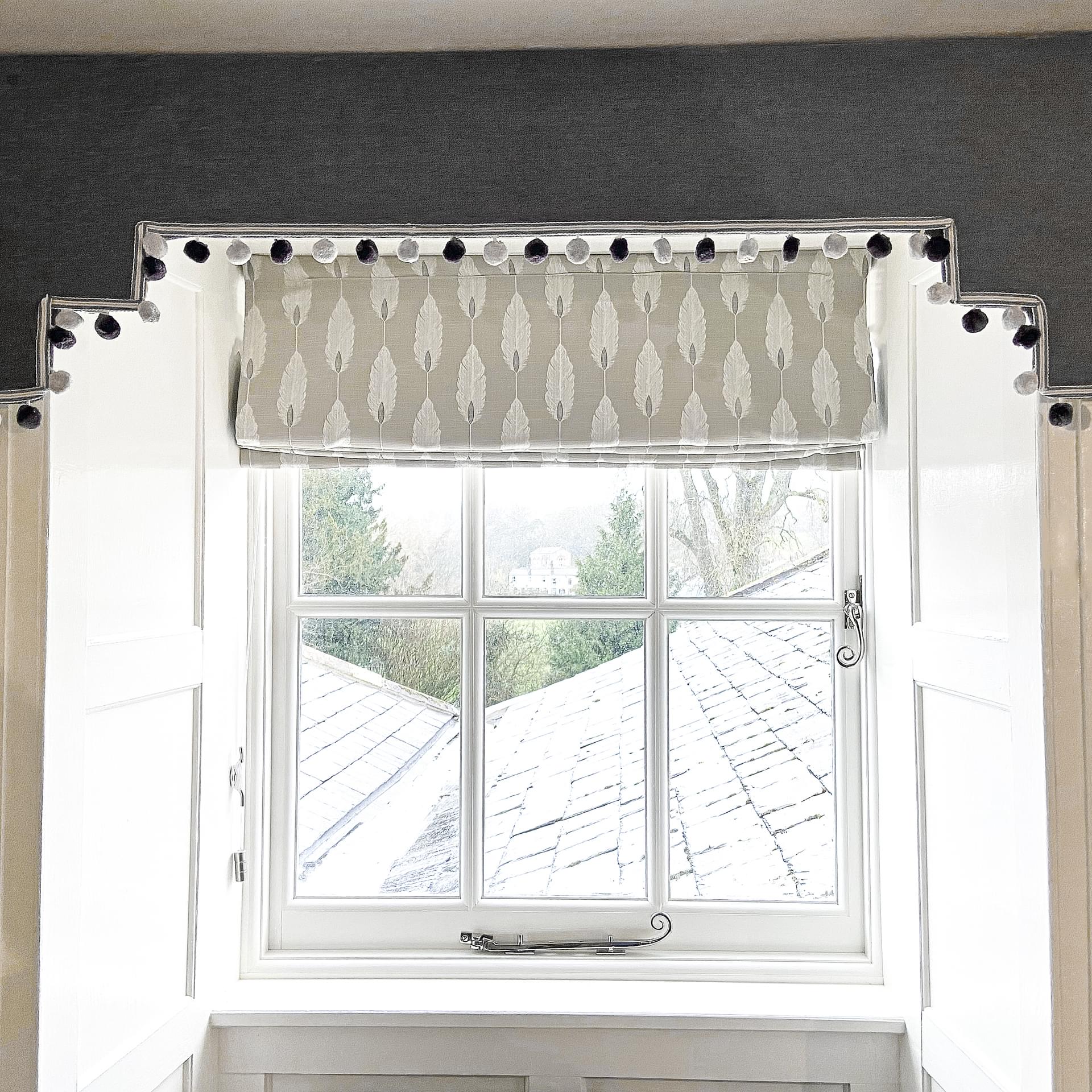 Submit Your Photos
Room With a View
Lovely use of Quill 7661 on this roman blind alongside a pelmet in Supremo 3548.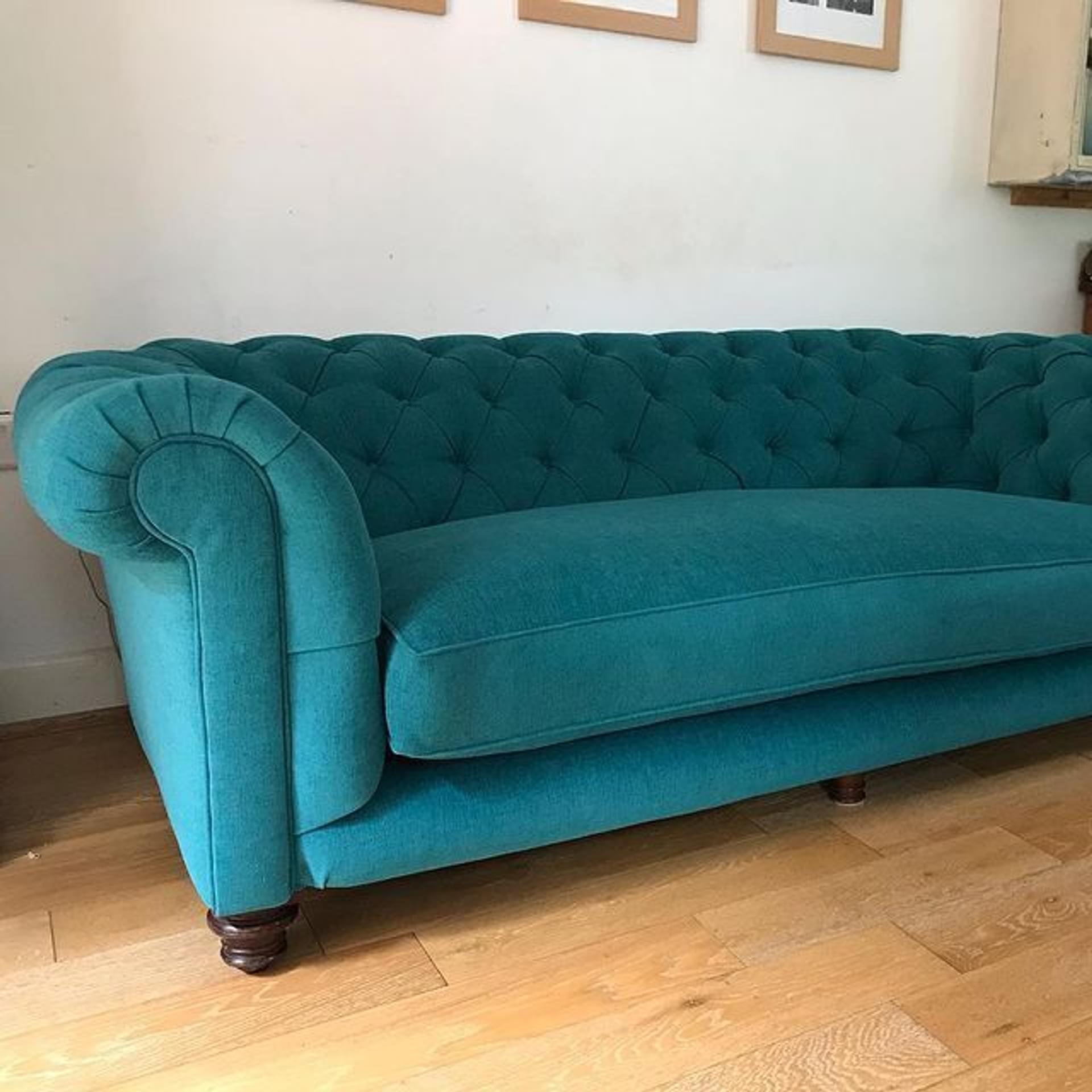 Submit Your Photos
Super Supremo
This stunning antique sofa has been restored by @jsupholstery in our Supremo 3544 Totally Tropical. Did you know it comes clean with just water alone?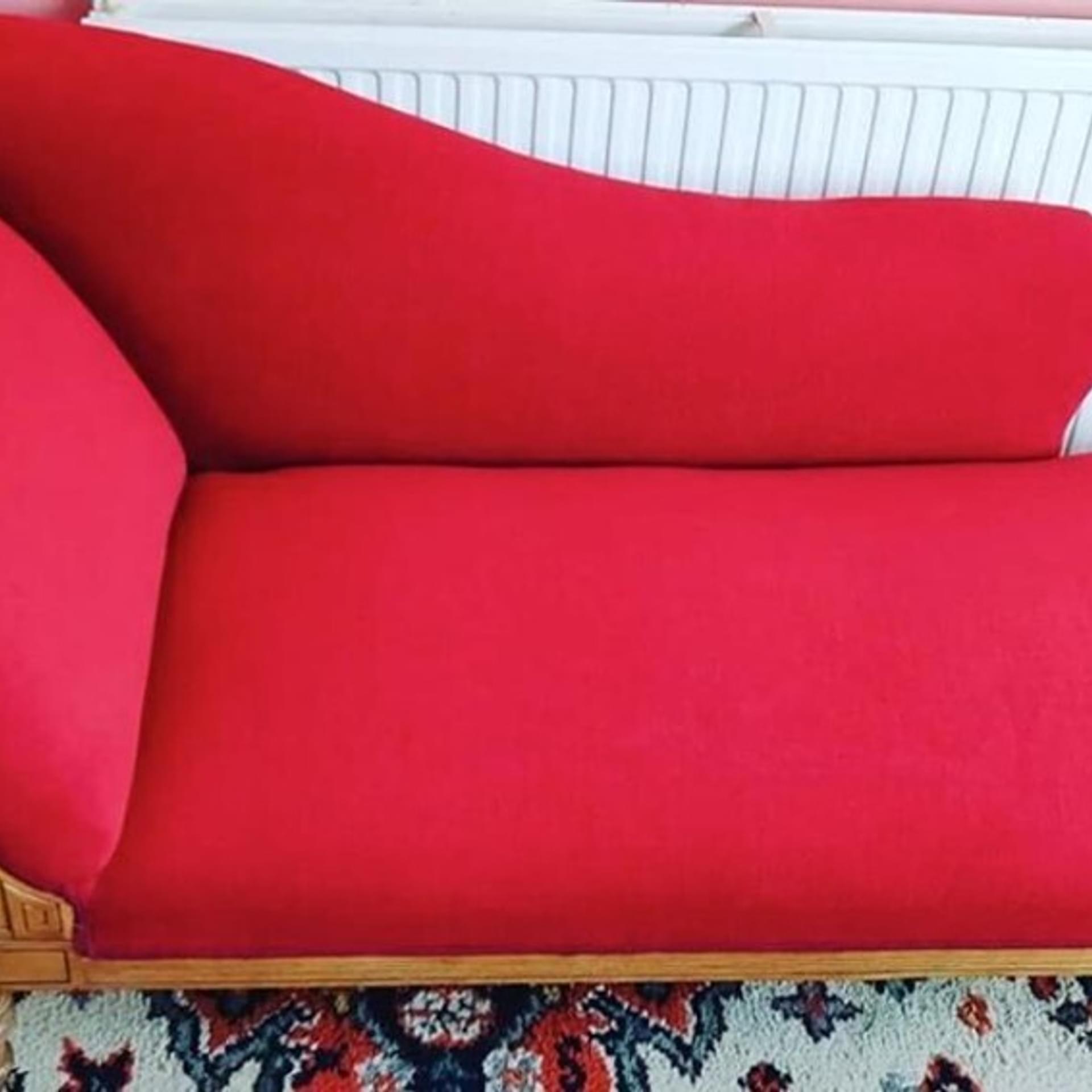 Submit Your Photos
Ooh La La !
❤️ OOH LA LA! ❤️ This chaise reupholstered in Supremo 3540 Ooh La La really is something special. Thanks for sharing with us @ryanoliverupholstery