Fabric Collection (23 Fabrics)
Aria
£
per metre
/inc VAT @ 20%
Washable Chenille
Simply lovely self-patterned floral chenille in 23 superb shade options. Ultra hard wearing, machine washable and suitable for any upholstery purpose.
Aria
Specification
Fabric Appearance:
Low / Mid Sheen, Light / Medium Crush, Supple / Lightweight, Classical / Traditional Style, Antiqued / Distressed Finish
Uses & Qualities:
Washable / Easy Care, Sofas and Chairs, Soft Furnishing (Cushions etc), Conservatory, Caravan / Motorhome / Boat, Ultra Hard Wearing (40000 Rubs Minimum)
Pattern Repeat:
Vertical 71cm Horizontal 36cm
Fire Rating:
This fabric fully conforms to BS5852 Part 1 Cigarette and Match Test
Submit Your Photos
Restoration Perfection !
This lovely chair has been given another lease of life with our Aria 3900 Antique Brass. Thanks, @thelittleupholsterycompany for sharing your work with us!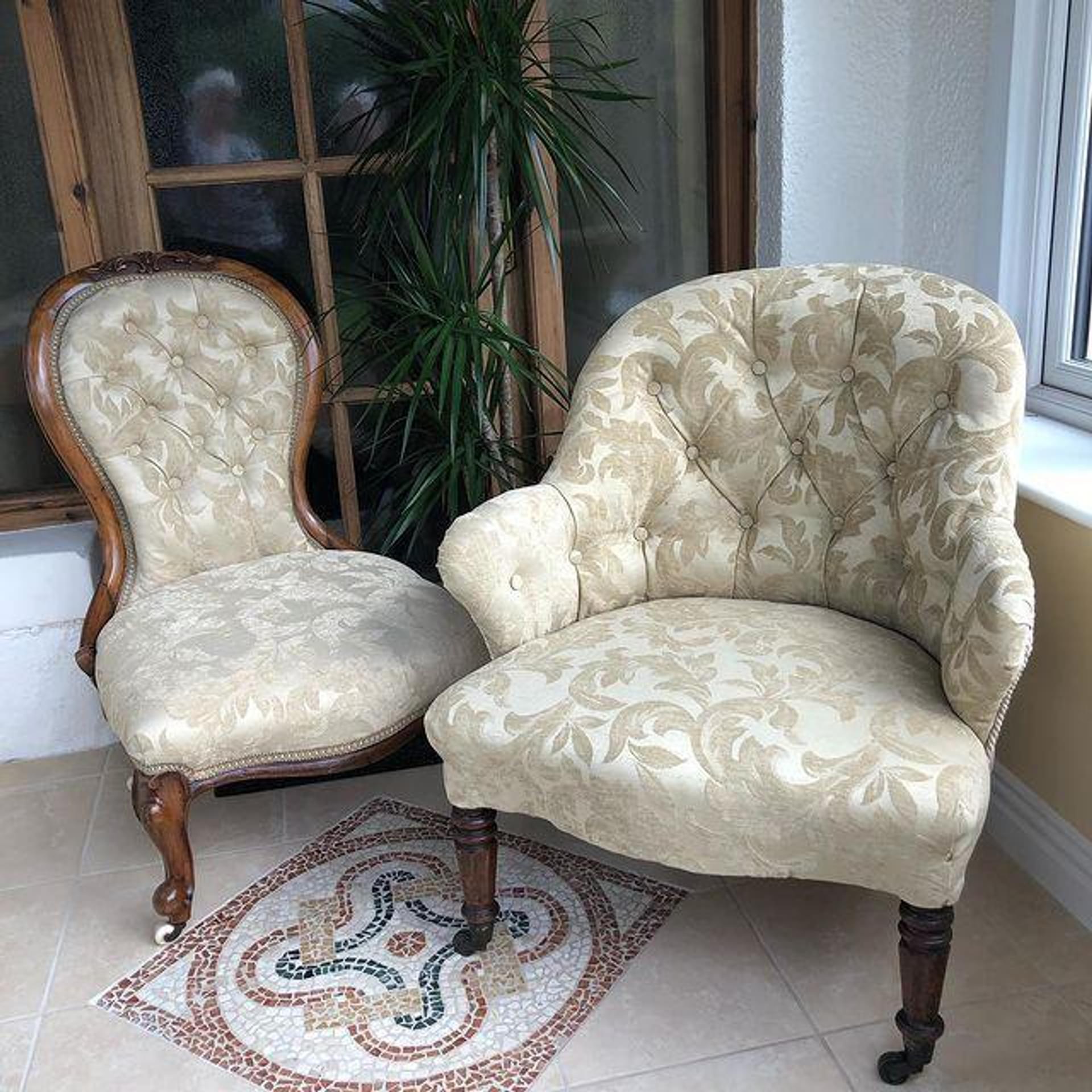 Submit Your Photos
Victorian chairs
How lovely are these Victorian feeding and Iron back chairs? These sisters were transformed by @reinventedwithlove using our Aria 3908 Corn Dolly.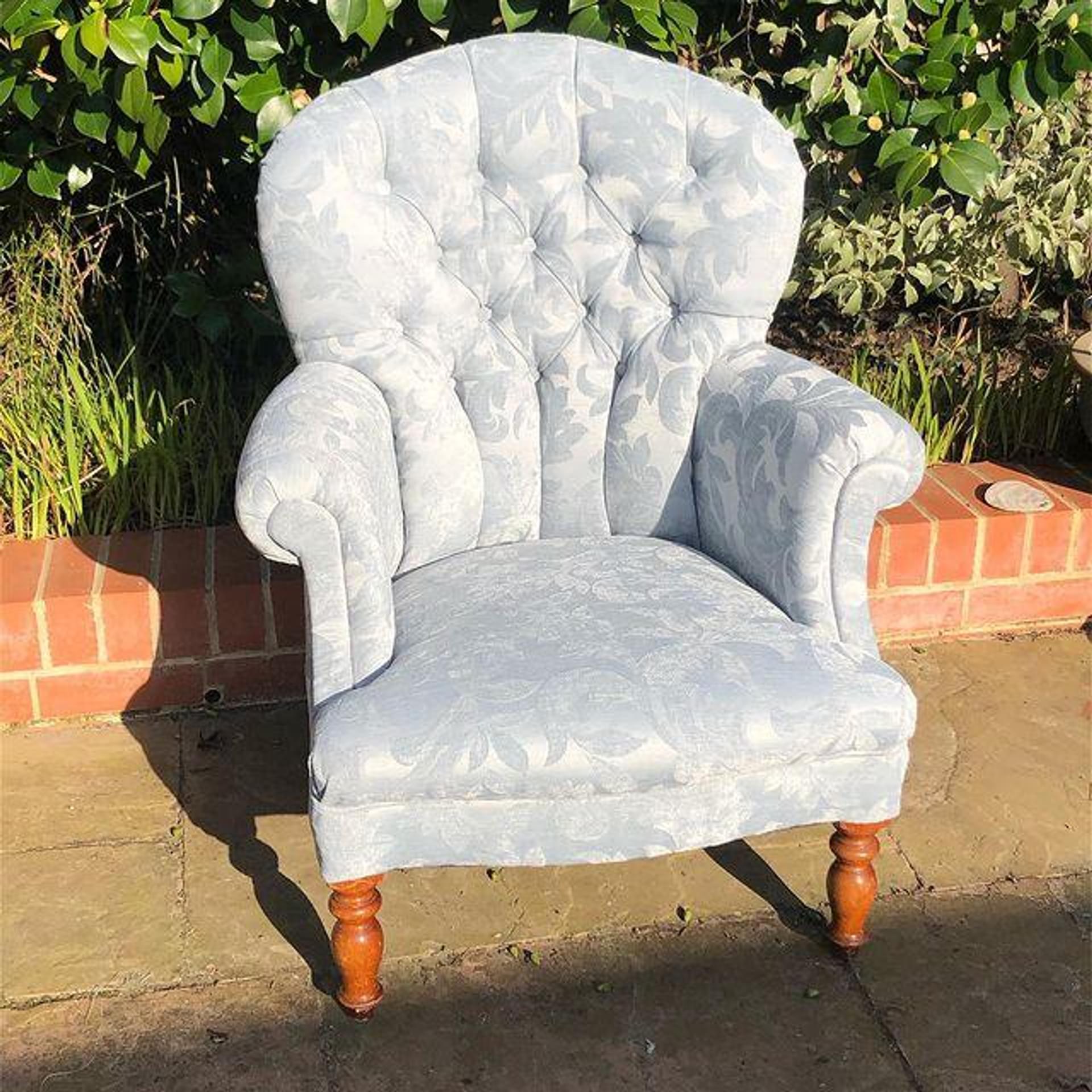 Submit Your Photos
Spotlight on Aria
Turning the spotlight to Aria 3906 Desert Mirage today with this beautiful antique armchair by @whitt_willupholstery The floral chenille collection looks simply beautiful on pieces of this shape and style.