Fabric Collection (8 Fabrics)
Sinfonia Stripe
£
per metre
/inc VAT @ 20%
Luxury Jacquard Velvet
Quite simply the most luxurious, opulent fabric we have ever launched. Three stunning contemporary designs complemented by a fabulous plain, all in a sumptuous range of colours. Utterly gorgeous!

Sinfonia Stripe
Specification
Fabric Appearance:
Low / Mid Sheen, Light / Medium Crush, Chunky / Heavyweight, Contemporary / Modern Look
Fabric Composition:
43% Polyester, 52% Viscose, 5% Cotton
Uses & Qualities:
Sofas and Chairs, Soft Furnishing (Cushions etc), Conservatory, Caravan / Motorhome / Boat, Curtaining / Blinds, Ultra Hard Wearing (40000 Rubs Minimum), Ideal for Pets & Children
Pattern Repeat:
Vertical 34.5cm, Horizontal 36cm
Cleaning Instructions:
Damp Sponge / Professional Clean
Fire Rating:
This fabric fully conforms to BS5852 Part 1 Cigarette and Match Test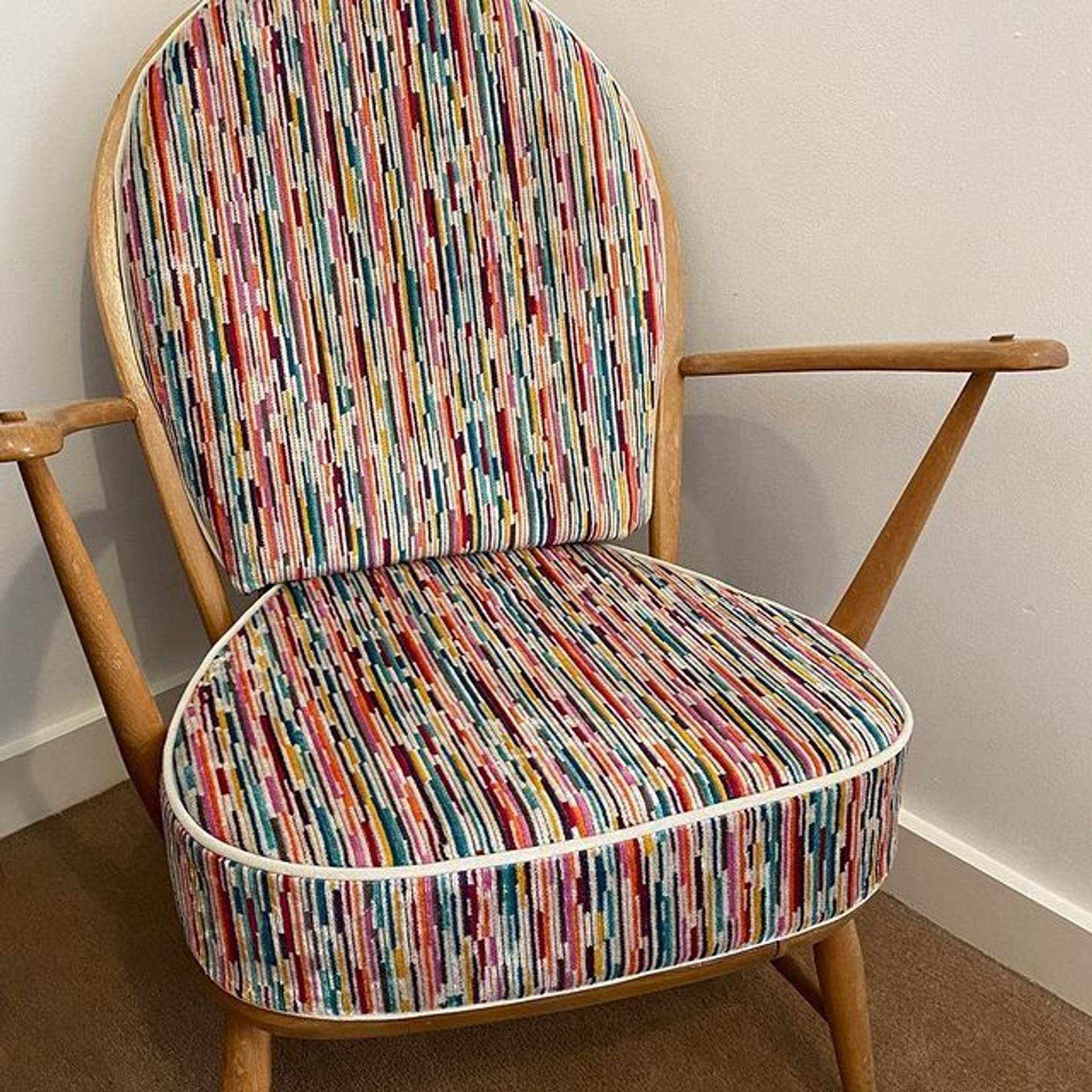 Submit Your Photos
Timeless Ercol Style
Look at the fantastic revamp of this Ercol chair by @curious_bee_upholstery. Colourful by name and nature, our Sinfonia 3598 Technicolour Dreamcoat is a dream to work with.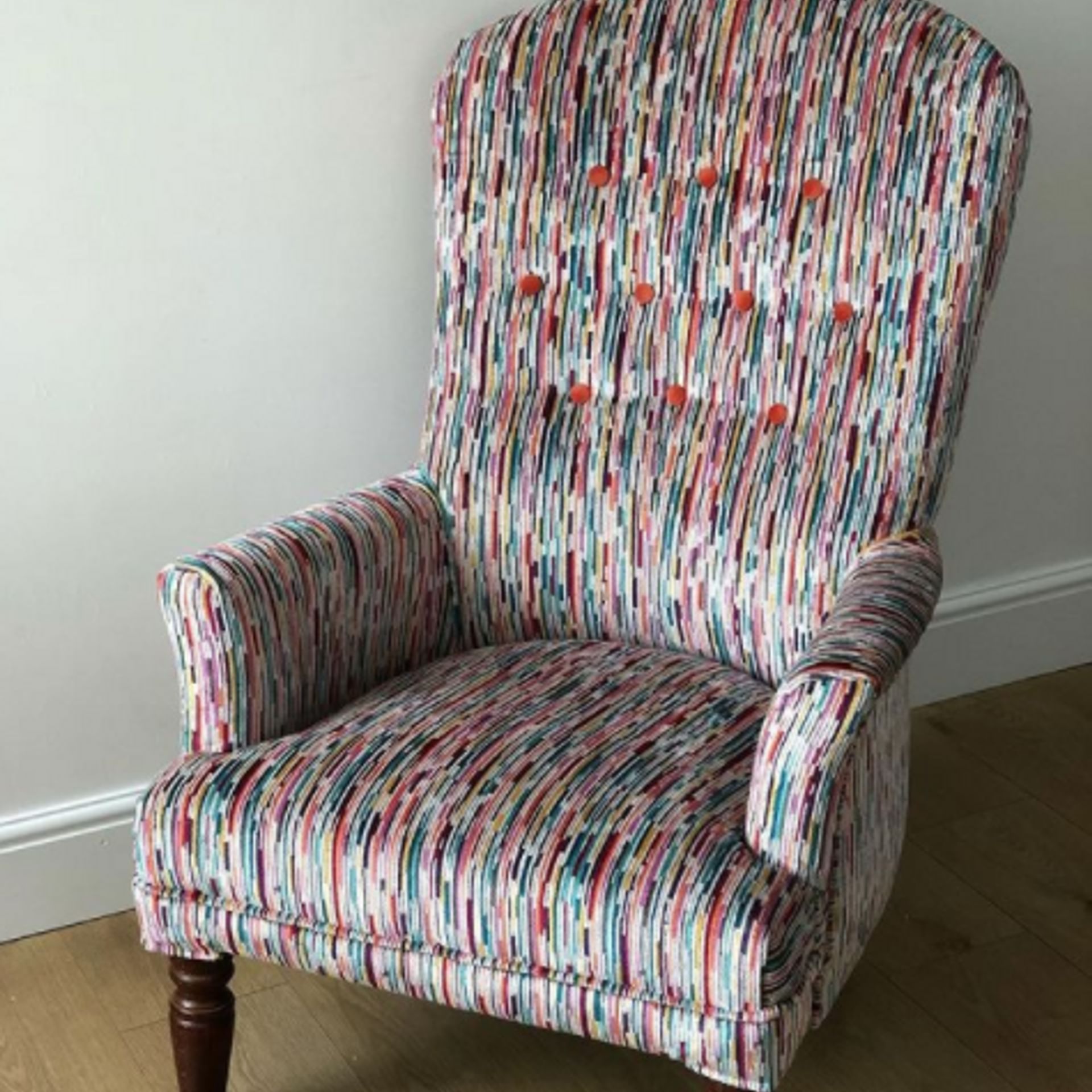 Submit Your Photos
Technicolor Dreamcoat
We're in love with this stunning chair reupholstered in Sinfonia 3598 Technicolor Dreamcoat by @reinventedwithlove.