Fabric Collection (8 Fabrics)
Sinfonia Greco
£
per metre
/inc VAT @ 20%
Luxury Jacquard Velvet
Quite simply the most luxurious, opulent fabric we have ever launched. Three stunning contemporary designs complemented by a fabulous plain, all in a sumptuous range of colours. Utterly gorgeous!

Sinfonia Greco
Specification
Fabric Appearance:
High Sheen, Heavy Crush, Chunky / Heavyweight, Antiqued / Distressed Finish, Contemporary / Modern Look
Fabric Composition:
48% Polyester, 48% Viscose, 4% Cotton
Uses & Qualities:
Sofas and Chairs, Soft Furnishing (Cushions etc), Conservatory, Caravan / Motorhome / Boat, Curtaining / Blinds, Ultra Hard Wearing (40000 Rubs Minimum), Ideal for Pets & Children
Pattern Repeat:
Vertical 11.5cm, Horizontal 12cm
Cleaning Instructions:
Damp Sponge / Professional Clean
Fire Rating:
This fabric fully conforms to BS5852 Part 1 Cigarette and Match Test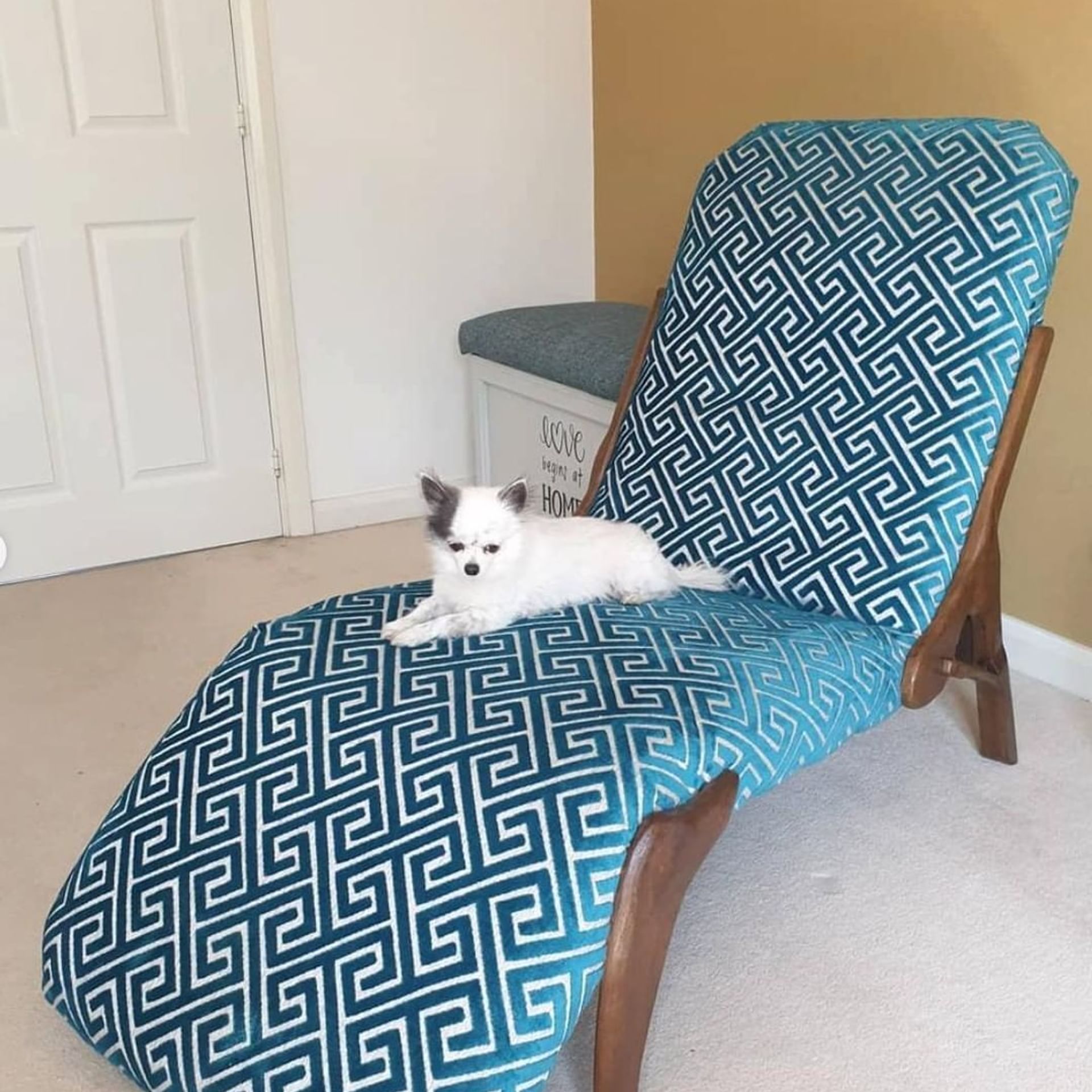 Submit Your Photos
Tell Me About Your Childhood...
How comfy does this little cutie look relaxing on the chaise lounge? Thanks @bella_chairs_by_wardells for sharing your chaise lounge finished in Sinfonia 3614 Hotel du Lac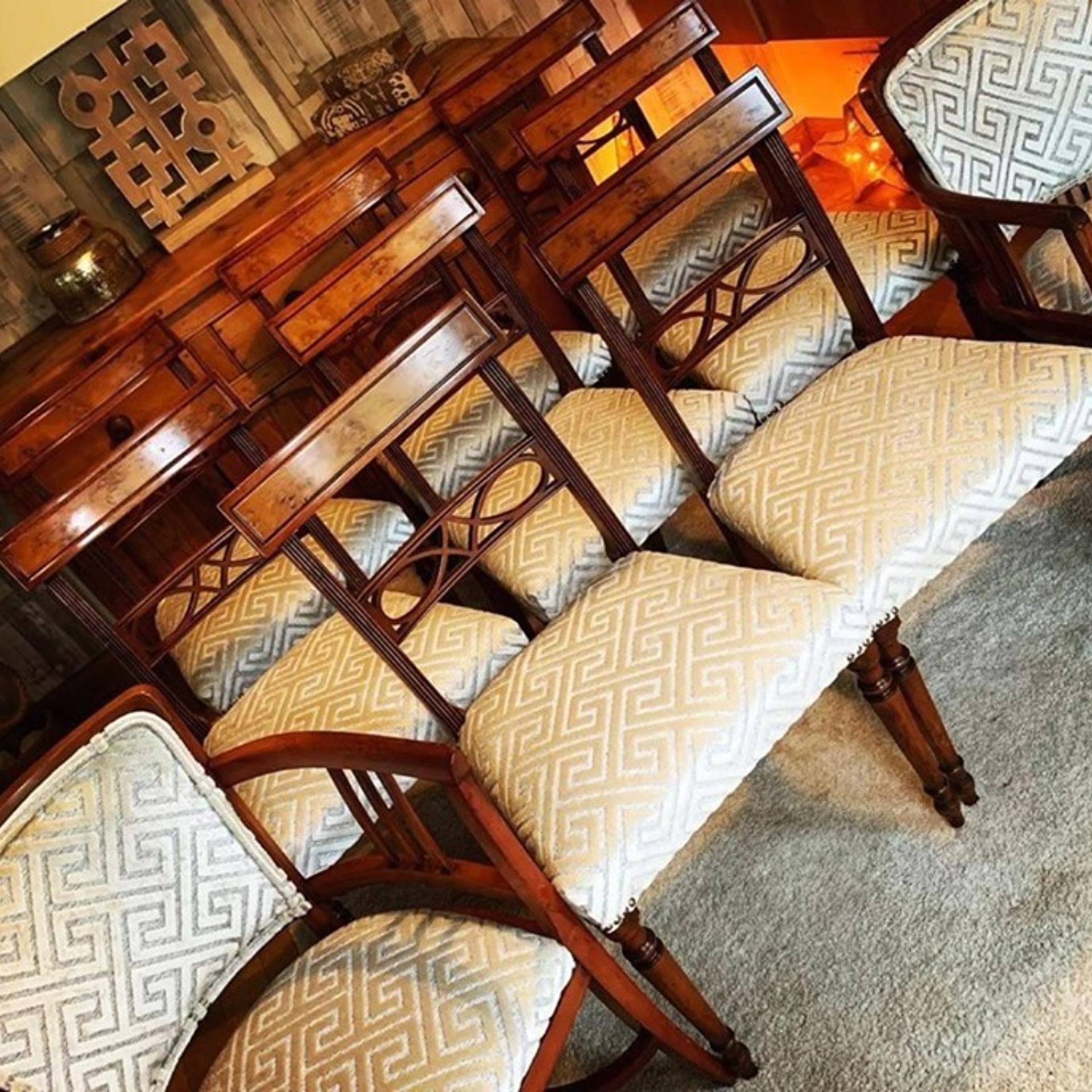 Submit Your Photos
Dinner for 10
How gorgeous are these dining chairs? Reupholstered in Sinfonia 3615 Penthouse Suite by the talented @the.cushion.cafe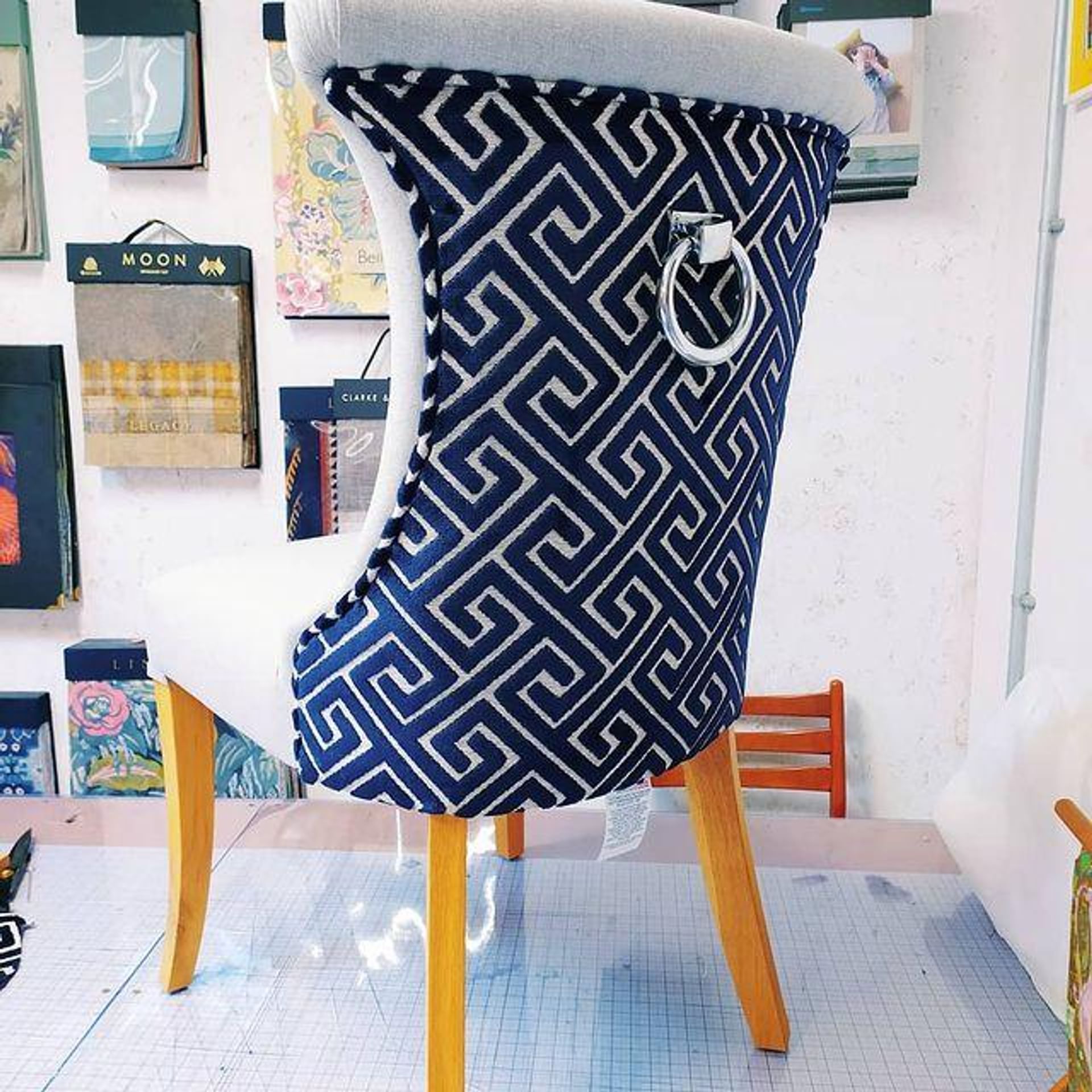 Submit Your Photos
Back ring upholstery detailing
What a transformation! The talented @sarah.and.the.resit.studio used our Sinfonia 3616 Serious Moonlight for this project. We love the back ring detail. Check out her page for the before!