Fabric Collection (5 Fabrics)
Dordogne
£
per metre
/inc VAT @ 20%
Digitally Printed Spun Cotton
Bring a little joie de vivre to your Maison, pied a terre or even chateau if you have one to escape to! Dordogne is a truly gorgeous floral bouquet design in 5 opulent colourways.
Dordogne can be used on its own or in conjunction with our Auvergne, Perpignan and Versailles collections. Perfect for curtains, blinds, cushions and light/occasional use upholstered items in conjunction with an FR interliner.
Dordogne
Specification
Fabric Appearance:
Matt, Supple / Lightweight, Linen / Natural Look, Classical / Traditional Style
Uses & Qualities:
Soft Furnishing (Cushions etc), Curtaining / Blinds
Cleaning Instructions:
Dry Clean / Professional Clean Only
Fire Rating:
This fabric is supplied non FR. Perfect for curtains, blinds, soft furnishings and light / occasional use furniture with a fire retardant interliner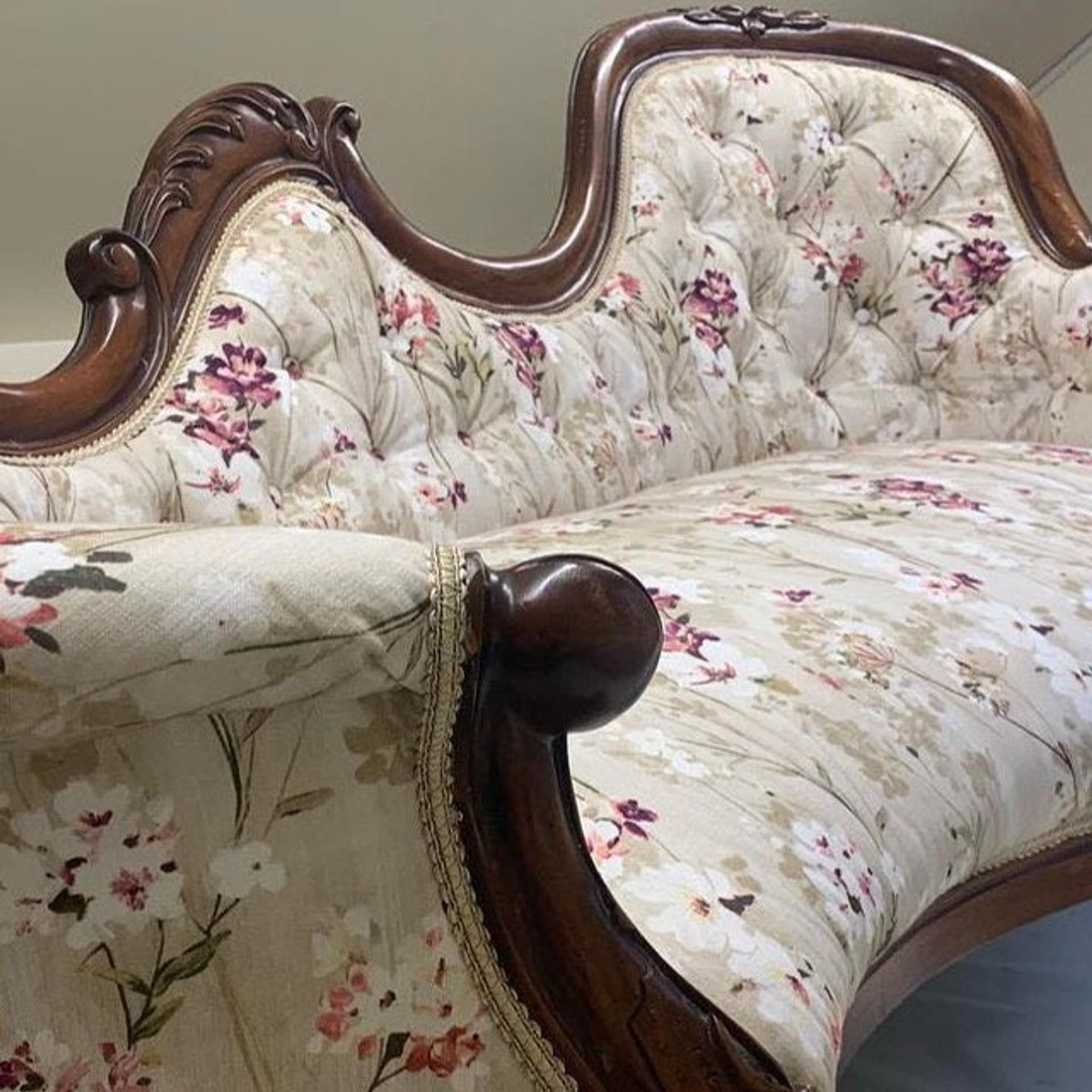 Submit Your Photos
How Nice Is This ?
Dordogne is a truly stunning floral bouquet design available in 5 opulent colourways. By using a pure cotton base, it employs cutting-edge digital printing to provide maximum colour intensity and graphic precision. This chaise by @foulger_interiors looks elegant and opulent!