Fabric Collection (7 Fabrics)
Ortensia
£
per metre
/inc VAT @ 20%
Printed Washable Upholstery Velvet
Featuring 2 stunning designs in 7 mouthwatering colourways, Ortensia is truly something to behold. Using our best selling Passione velvet as the base fabric, this has a sumptuously soft handle and is not only ultra hard wearing but machine washable too. Super cool!


Ortensia
Specification
Fabric Appearance:
Low / Mid Sheen, Supple / Lightweight, Contemporary / Modern Look
Uses & Qualities:
Washable / Easy Care, Sofas and Chairs, Soft Furnishing (Cushions etc), Conservatory, Caravan / Motorhome / Boat, Curtaining / Blinds, Ultra Hard Wearing (40000 Rubs Minimum), Ideal for Pets & Children, Contract Use (with extra FR coating)
Pattern Repeat:
3178-3181: Vertical 80cm | 3782-3784: Vertical 65cm Horizontal 65cm
Fire Rating:
This fabric fully conforms to BS5852 Part 1 Cigarette and Match Test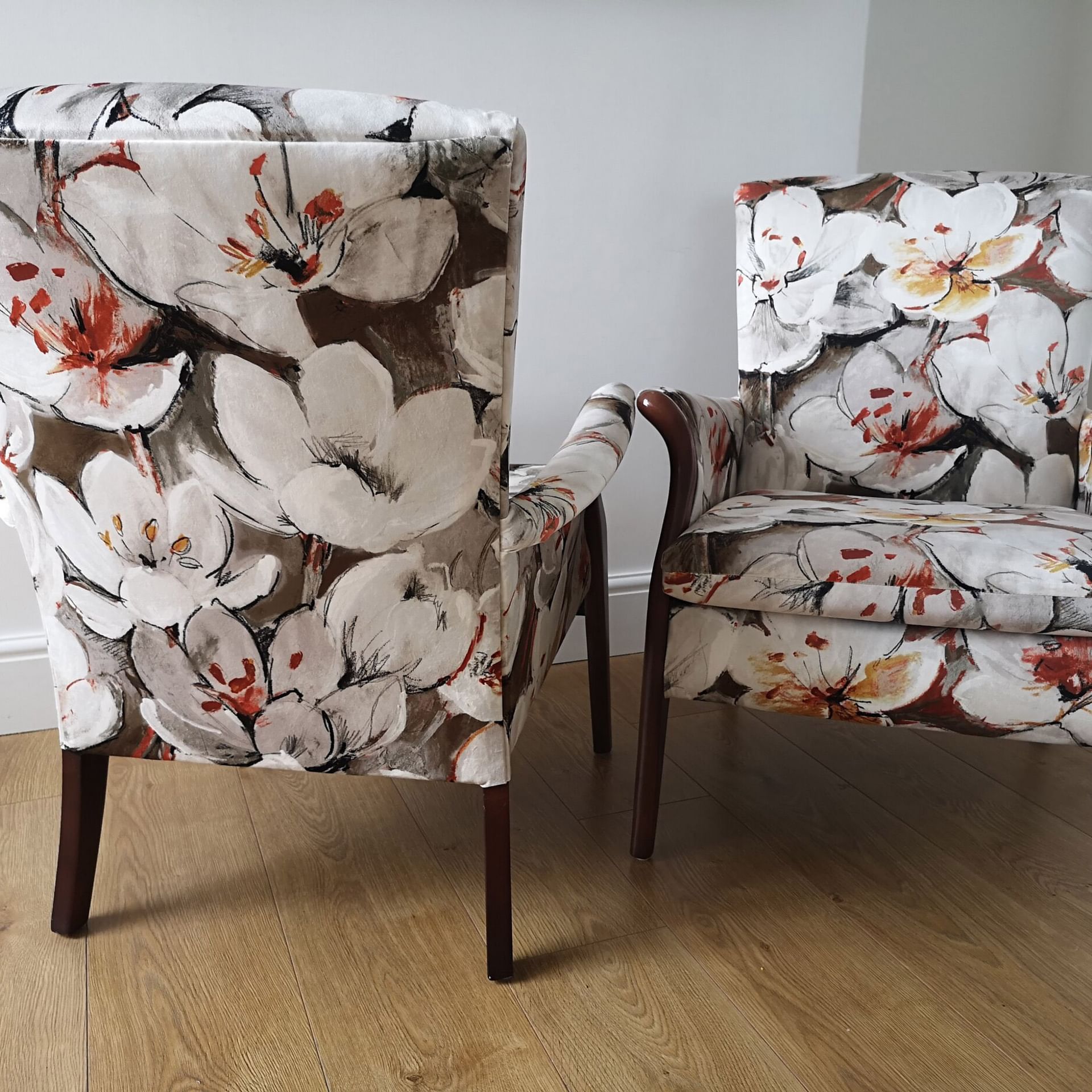 Submit Your Photos
Floral Frenzy !
Brilliant use of Ortensia 3781 by Anna at reinventedwithlove.co.uk based in Sunderland.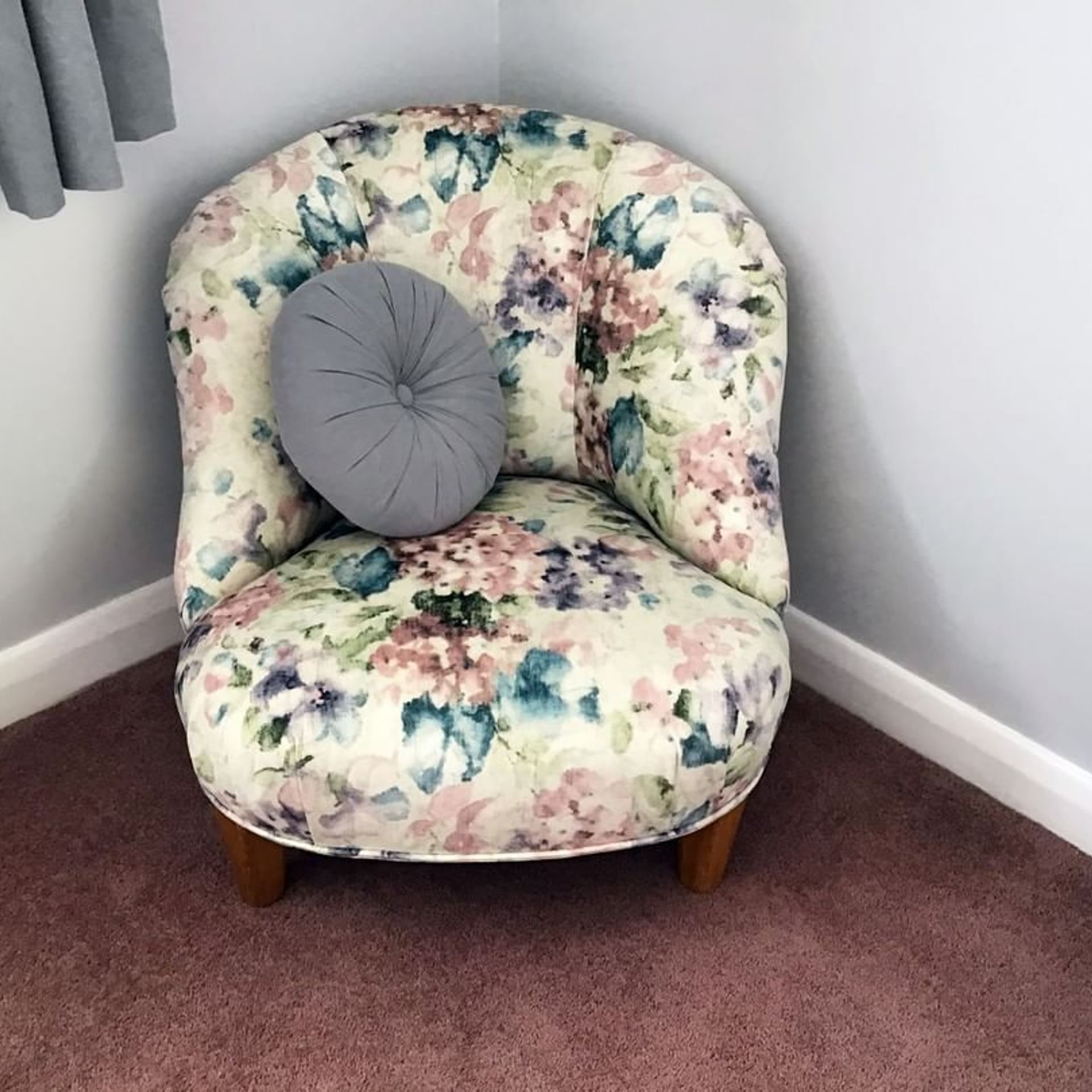 Submit Your Photos
You're Cornered
This chair has been given a second lease of life thanks to Pam Hall, a lot of TLC and Ortensia 3784 Paul Cezanne 🌺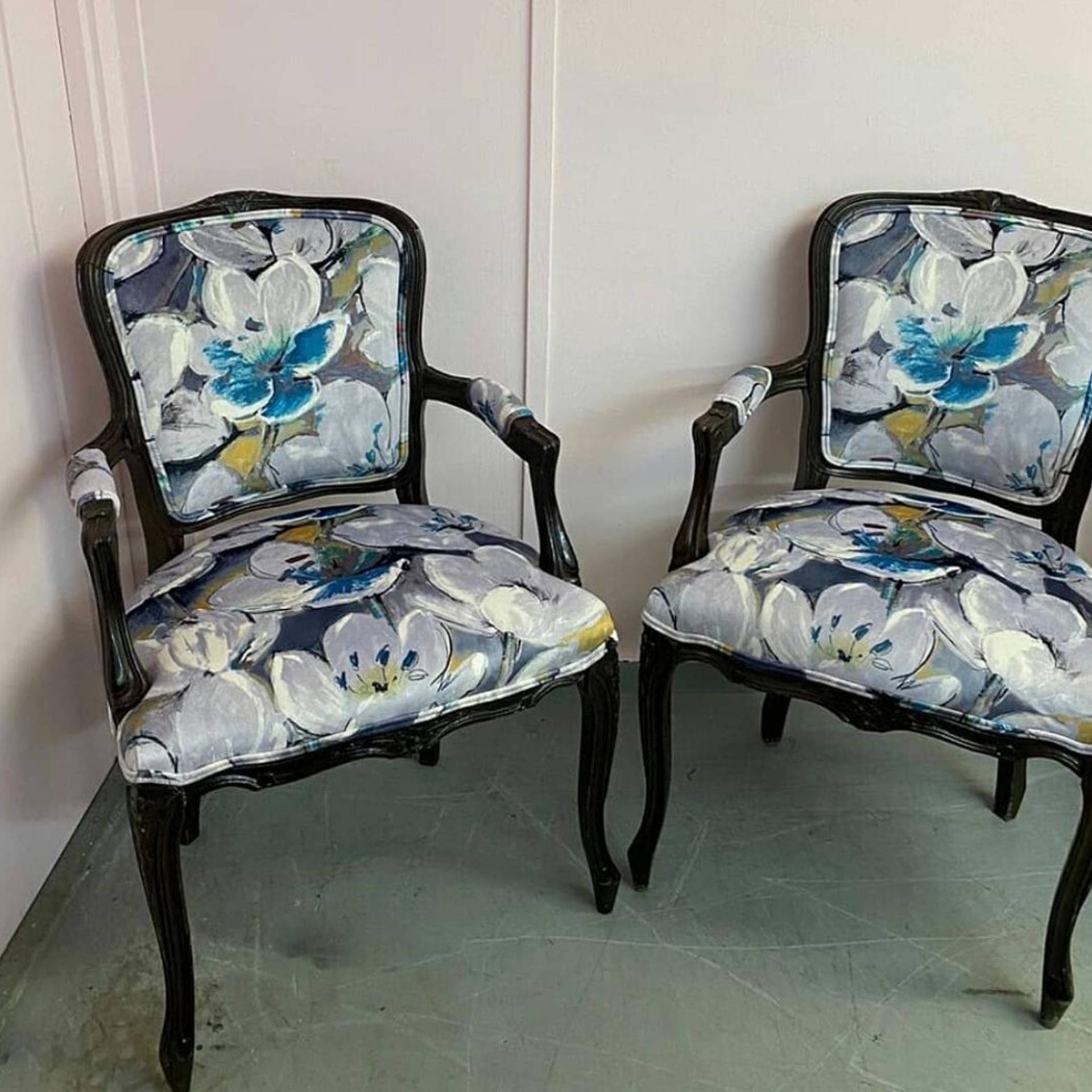 Submit Your Photos
In Bloom
Thank you @vintique_upholstery for sharing these fabulous chairs with us that you have recovered using Ortensia 3780 Giverny Bridge. We think they look stunning.