Fabric Collection (8 Fabrics)
Sinfonia Honeycomb
£
per metre
/inc VAT @ 20%
Luxury Jacquard Velvet
Quite simply the most luxurious, opulent fabric we have ever launched. Three stunning contemporary designs complemented by a fabulous plain, all in a sumptuous range of colours. Utterly gorgeous!

Sinfonia Honeycomb
Specification
Fabric Appearance:
Low / Mid Sheen, Chunky / Heavyweight, Contemporary / Modern Look
Fabric Composition:
52% Viscose, 23% Polyester, 21% Cotton, 4% Linen
Uses & Qualities:
Sofas and Chairs, Soft Furnishing (Cushions etc), Conservatory, Caravan / Motorhome / Boat, Ultra Hard Wearing (40000 Rubs Minimum)
Pattern Repeat:
Vertical 15cm, Horizontal 36cm
Cleaning Instructions:
Damp Sponge / Professional Clean
Fire Rating:
This fabric fully conforms to BS5852 Part 1 Cigarette and Match Test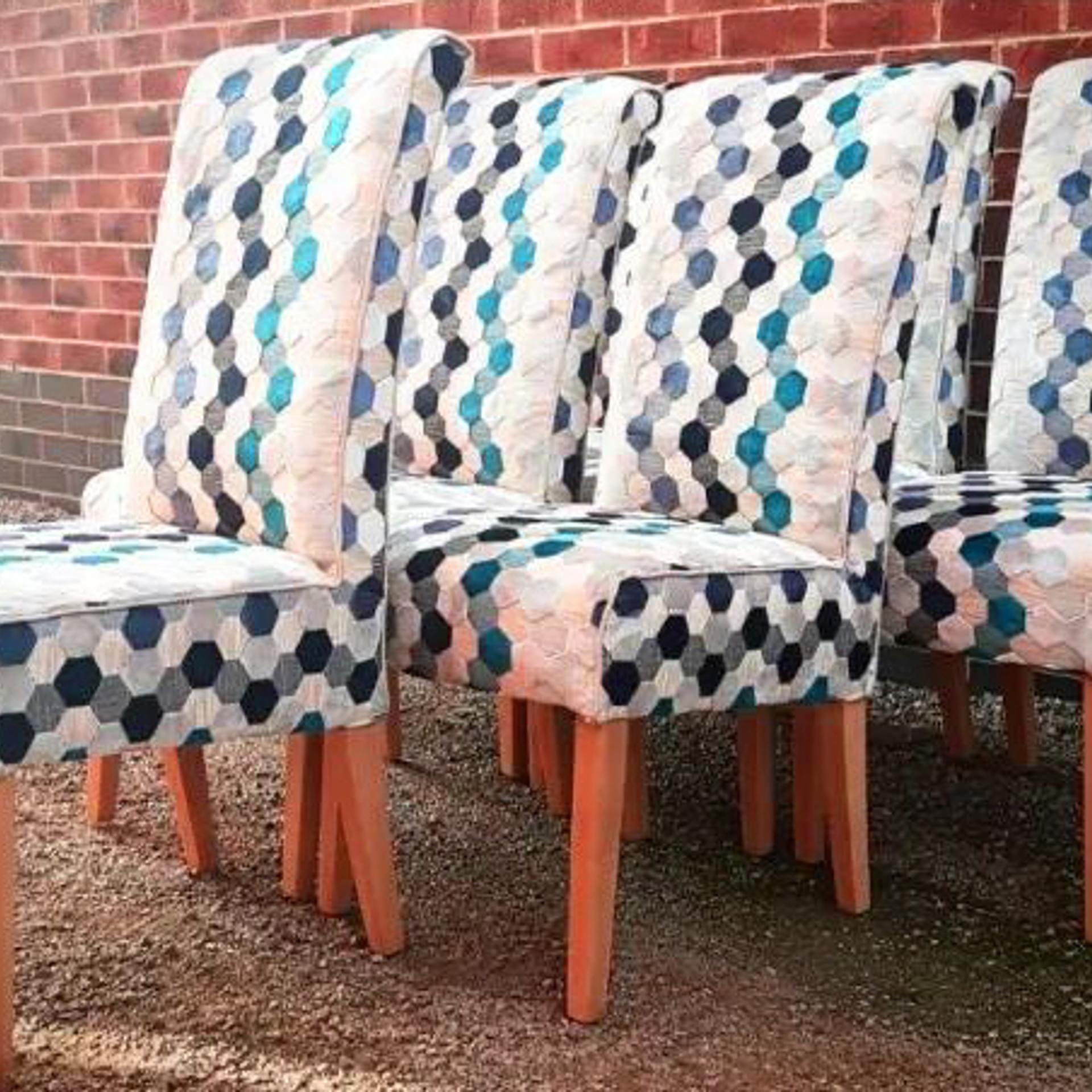 Submit Your Photos
Supper's Ready !
Stunning use of Sinfonia 3624 Hockney Blues by #lazykittycreative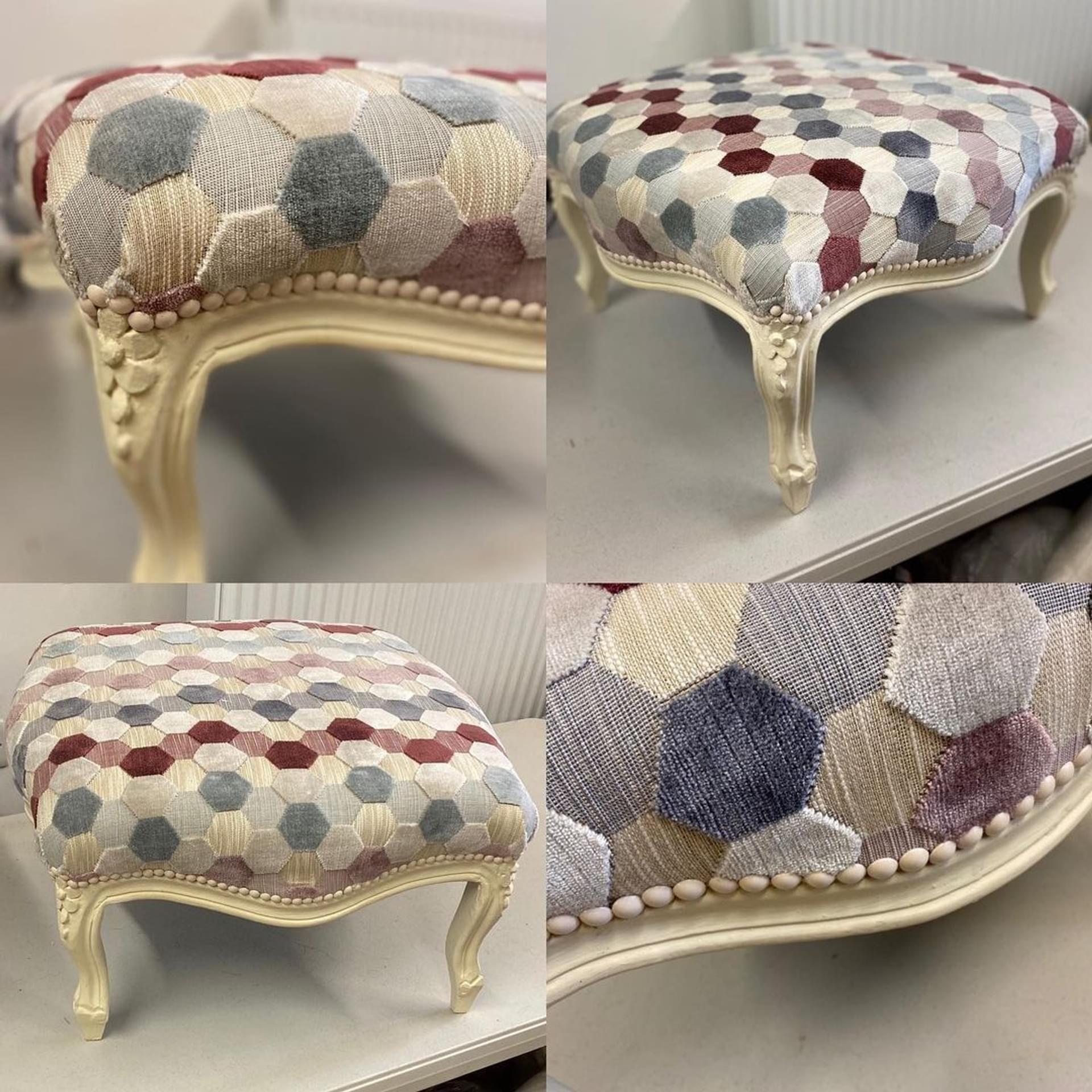 Submit Your Photos
Stooled Up
Wow 😍 This footstool has been transformed using Sinfonia 3617 Carnaby Street. Lovely work @highcroft_interiors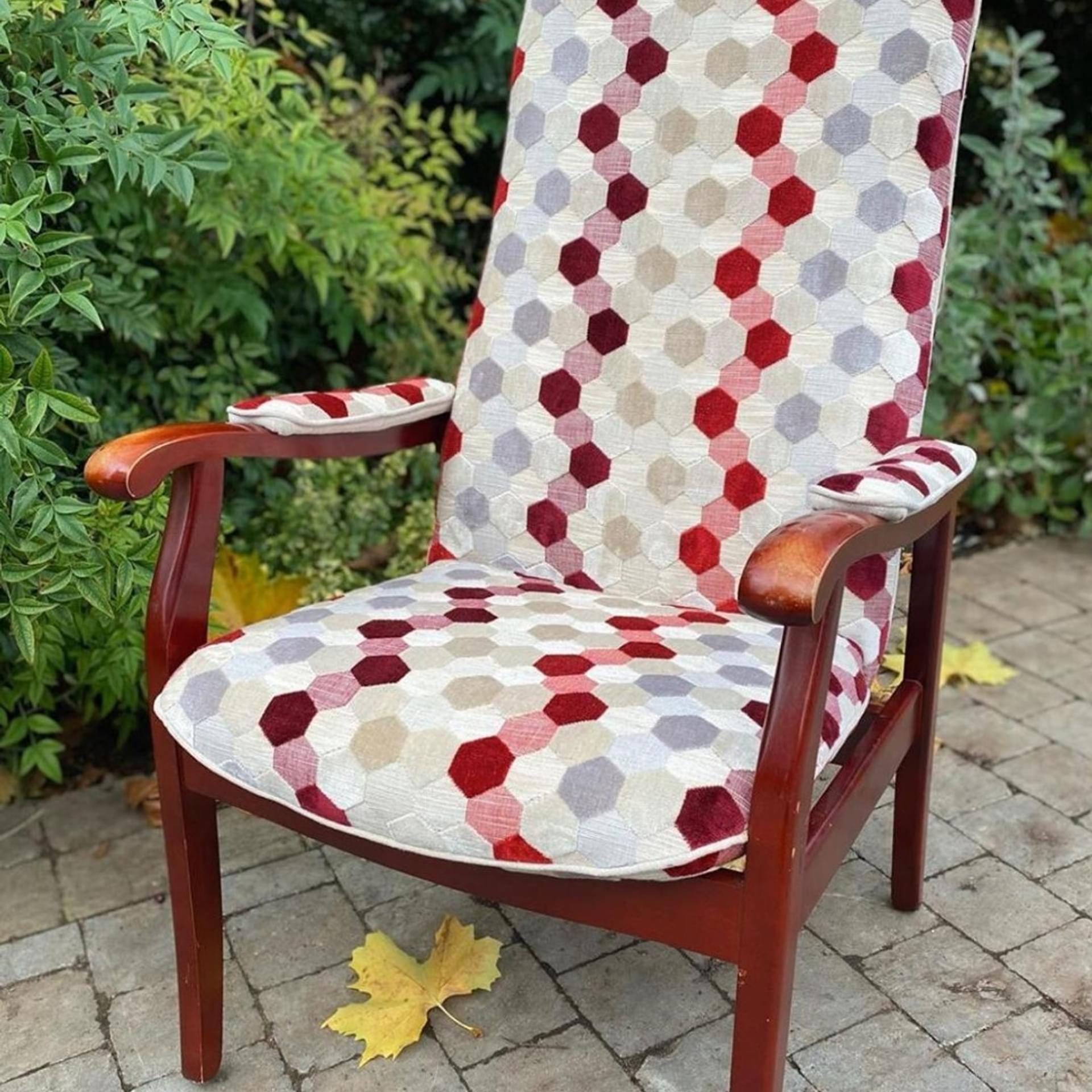 Submit Your Photos
Honeycomb Delight
This chair really shows off the beautiful Sinfonia 3620 Tate Modern fabric. Fabulous work @harrietdjgreig