Fabric Collection (8 Fabrics)
Sinfonia Plain
£
per metre
/inc VAT @ 20%
Luxury Jacquard Velvet
With 8 gorgeous shades, the Sinfonia Plain collection is utterly gorgeous and is simply the most opulent fabric we have ever launched!
The ideal sofa and soft furnishing upholstery fabric!
Sinfonia Plain
Specification
Fabric Appearance:
High Sheen, Heavy Crush, Chunky / Heavyweight, Antiqued / Distressed Finish, Contemporary / Modern Look
Fabric Composition:
63% Viscose, 24% Polyester, 8% Linen, 5% Cotton
Uses & Qualities:
Sofas and Chairs, Soft Furnishing (Cushions etc), Conservatory, Caravan / Motorhome / Boat, Curtaining / Blinds, Ultra Hard Wearing (40000 Rubs Minimum)
Cleaning Instructions:
Damp Sponge / Professional Clean
Fire Rating:
This fabric fully conforms to BS5852 Part 1 Cigarette and Match Test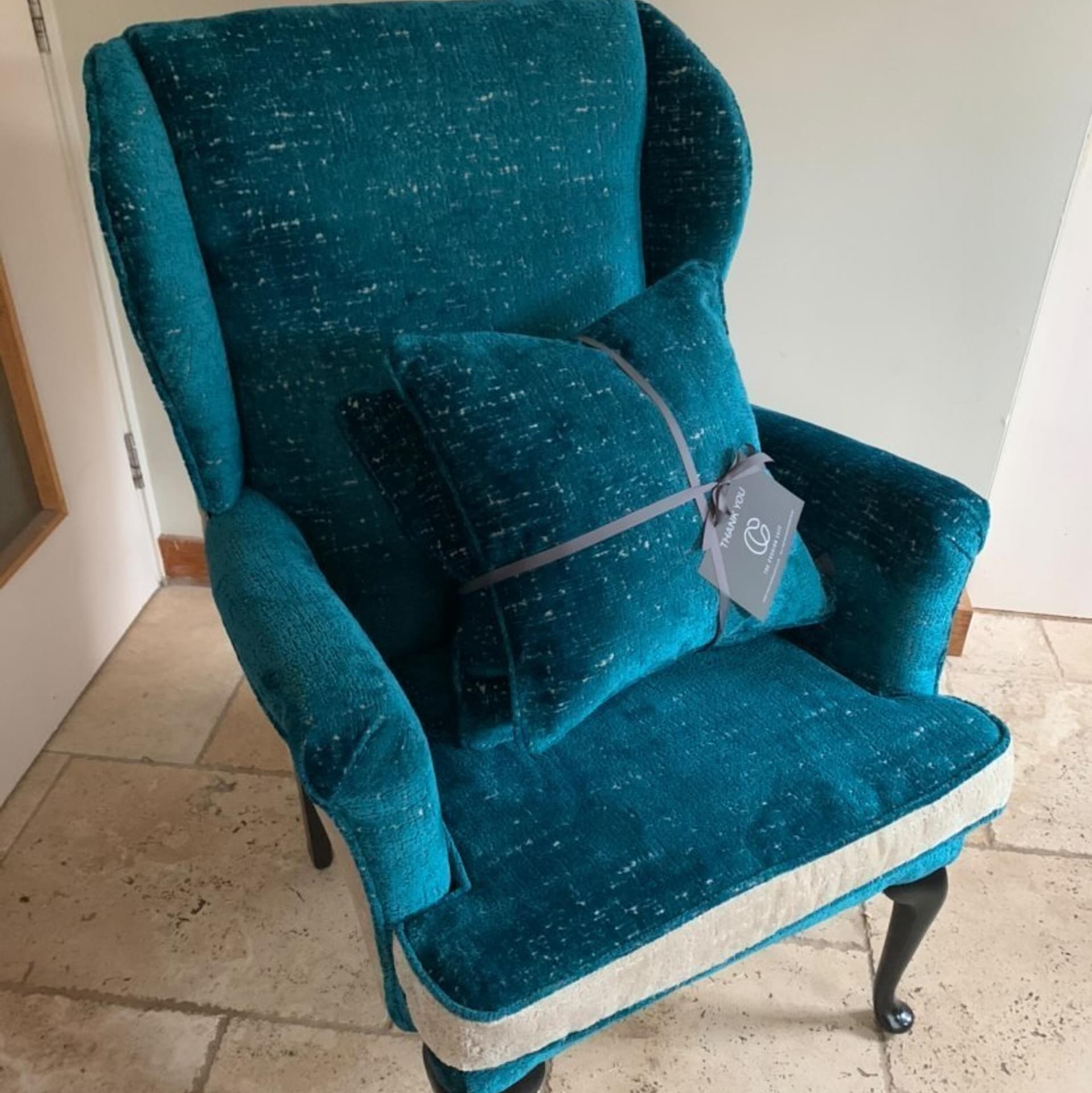 Submit Your Photos
Reupholstered armchair with a rich history
This armchair has been lovingly reupholstered by the @the.cushion.cafe Sinfonia 3606 Hotel du Lac. It was a grandfathers favourite spotonce upon a time and is now cherished by granddaughter with its new lease of life.