Fabric Collection (8 Fabrics)
Sinfonia Plain
£
per metre
/inc VAT @ 20%
Luxury Jacquard Velvet
Quite simply the most luxurious, opulent fabric we have ever launched. Three stunning contemporary designs complemented by a fabulous plain, all in a sumptuous range of colours. Utterly gorgeous!

Sinfonia Plain
Specification
Fabric Appearance:
High Sheen, Heavy Crush, Chunky / Heavyweight, Antiqued / Distressed Finish, Contemporary / Modern Look
Fabric Composition:
63% Viscose, 24% Polyester, 8% Linen, 5% Cotton
Uses & Qualities:
Sofas and Chairs, Soft Furnishing (Cushions etc), Conservatory, Caravan / Motorhome / Boat, Curtaining / Blinds, Ultra Hard Wearing (40000 Rubs Minimum)
Cleaning Instructions:
Damp Sponge / Professional Clean
Fire Rating:
This fabric fully conforms to BS5852 Part 1 Cigarette and Match Test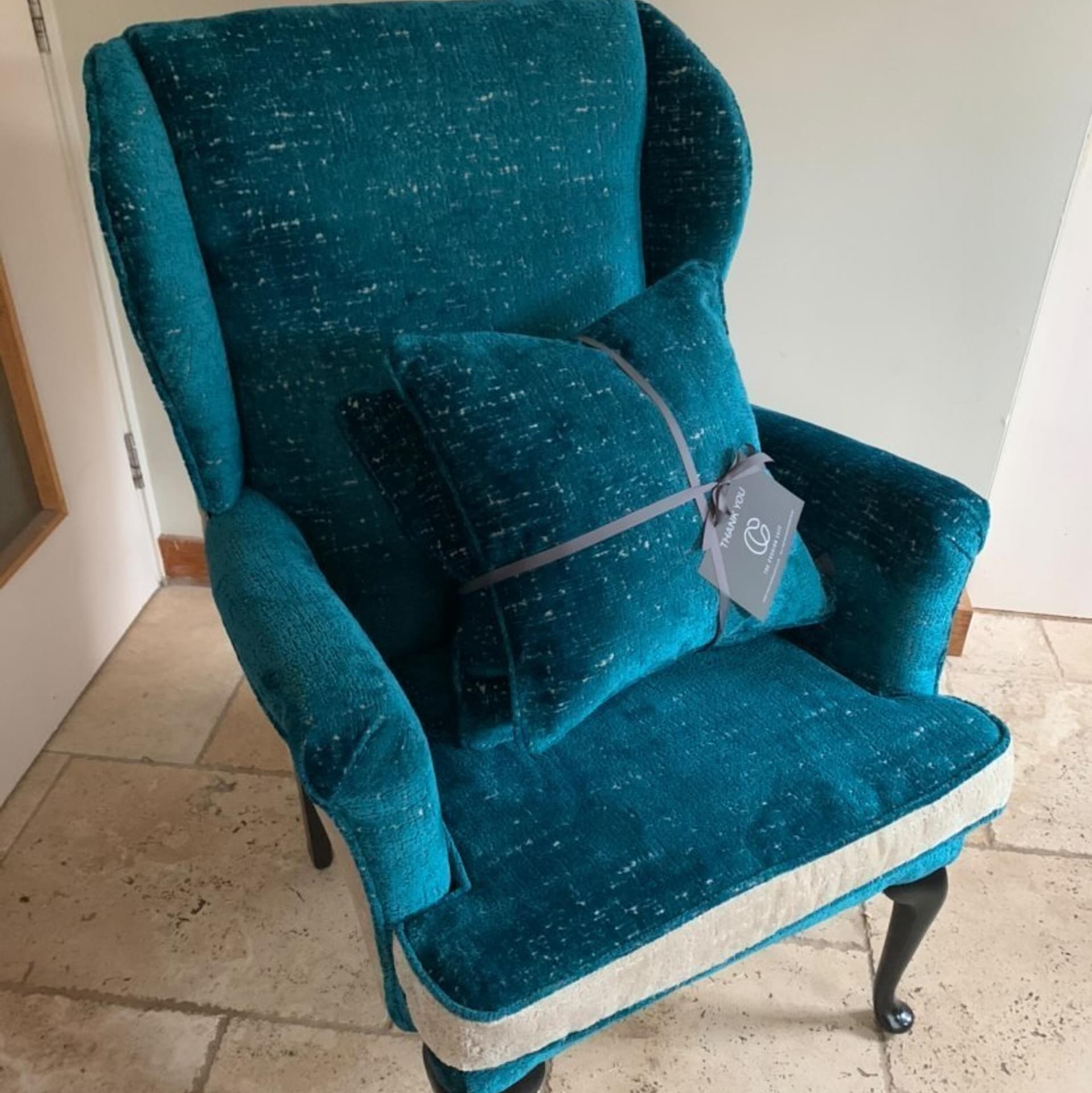 Submit Your Photos
Reupholstered armchair with a rich history
This armchair has been lovingly reupholstered by the @the.cushion.cafe Sinfonia 3606 Hotel du Lac. It was a grandfathers favourite spotonce upon a time and is now cherished by granddaughter with its new lease of life.