Fabric Collection (4 Fabrics)
Castello Dogtooth
£
per metre
/inc VAT @ 20%
Deluxe Heavyweight Chenille
Chenilles do not get better than this. Super chunky construction and gorgeous colour combinations. Timelessly elegant and simply beautiful. Mix and match with other designs in the Castello collection to create your own unique look. Scrummy !
Super Heavyweight Construction
Fabulously Soft and Silky Handle
Castello Dogtooth
Specification
Fabric Appearance:
Low / Mid Sheen, Light / Medium Crush, Chunky / Heavyweight, Classical / Traditional Style, Antiqued / Distressed Finish
Fabric Composition:
52% Acrylic, 48% Polyester
Uses & Qualities:
Sofas and Chairs, Soft Furnishing (Cushions etc), Conservatory, Caravan / Motorhome / Boat
Cleaning Instructions:
Damp Sponge / Professional Clean
Fire Rating:
This fabric fully conforms to BS5852 Part 1 Cigarette and Match Test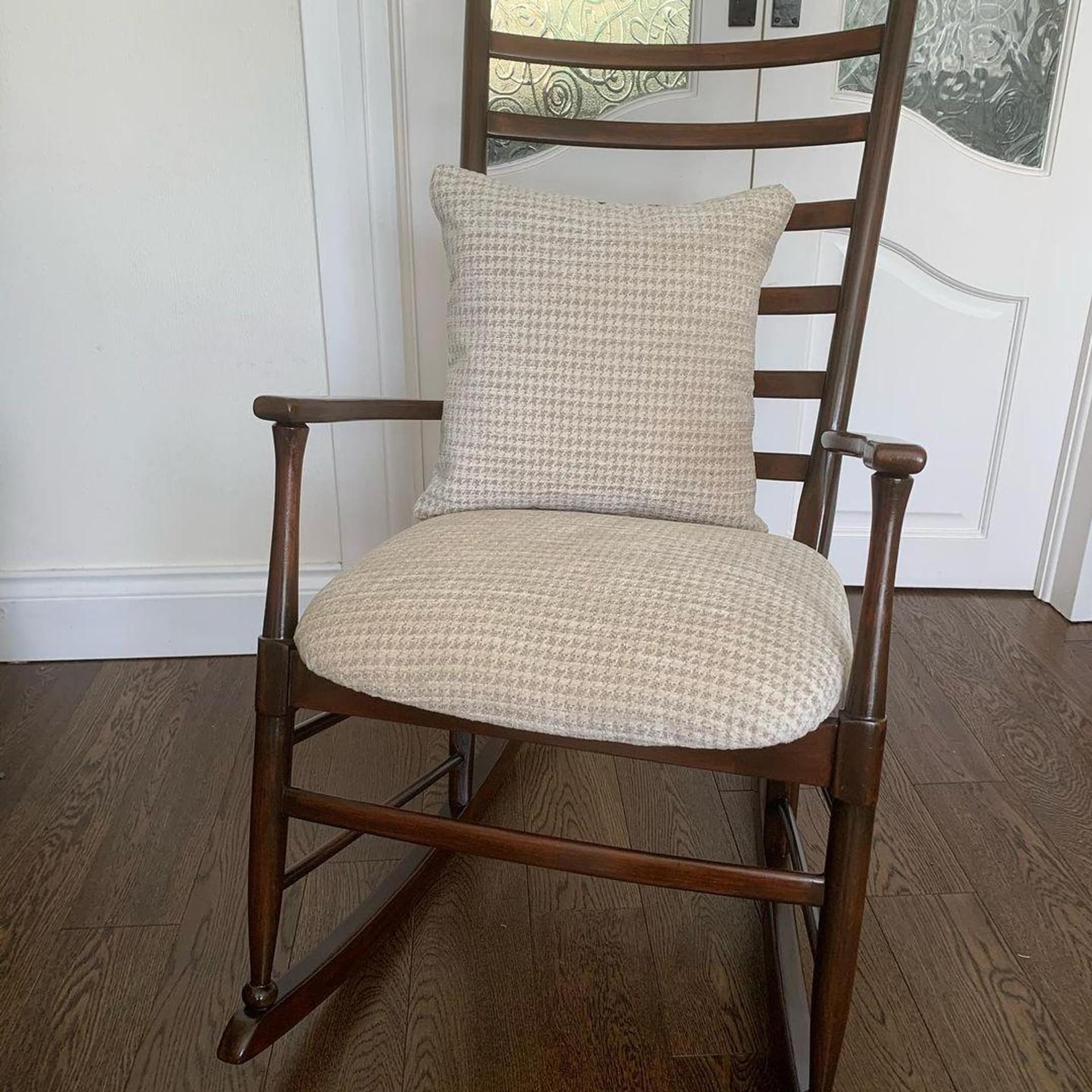 Submit Your Photos
Dogtooth Rocking Chair
Well isn't this cute? @worthysoriginals has done an excellent job of transforming this old rocking chair into something rather special. Great choice on the Castello 3119 Neutral Ground.