Fabric Collection (28 Fabrics)
Monza
£
per metre
/inc VAT @ 20%
Faux Leather
Excellent alternative to real leather. Featuring a smooth grained texture in traditional leather colours. Can be used in a whole host of applications from re-covering sofas, stools & headboards, to covering bar and restaurant seating, caravan and motorhome interiors - the list goes on! Suitable for all domestic and contract uses - 40,000 rubs.

Monza
Specification
Fabric Appearance:
Low / Mid Sheen, Supple / Lightweight, Antiqued / Distressed Finish, Retro / Vintage Look
Fabric Composition:
80% Polyurethane, 20% Cotton
Uses & Qualities:
Sofas and Chairs, Contract Use (BS 7176 Compliant), Soft Furnishing (Cushions etc), Conservatory, Caravan / Motorhome / Boat, Ultra Hard Wearing (40000 Rubs Minimum), Ideal for Pets & Children
Cleaning Instructions:
Damp Sponge / Professional Clean
Wearing:
Severe Domestic & Contract Use
Fire Rating:
This fabric fully conforms to BS5852 Part 1 Cigarette and Match Test, and BS7176 Contract/Crib 5 Test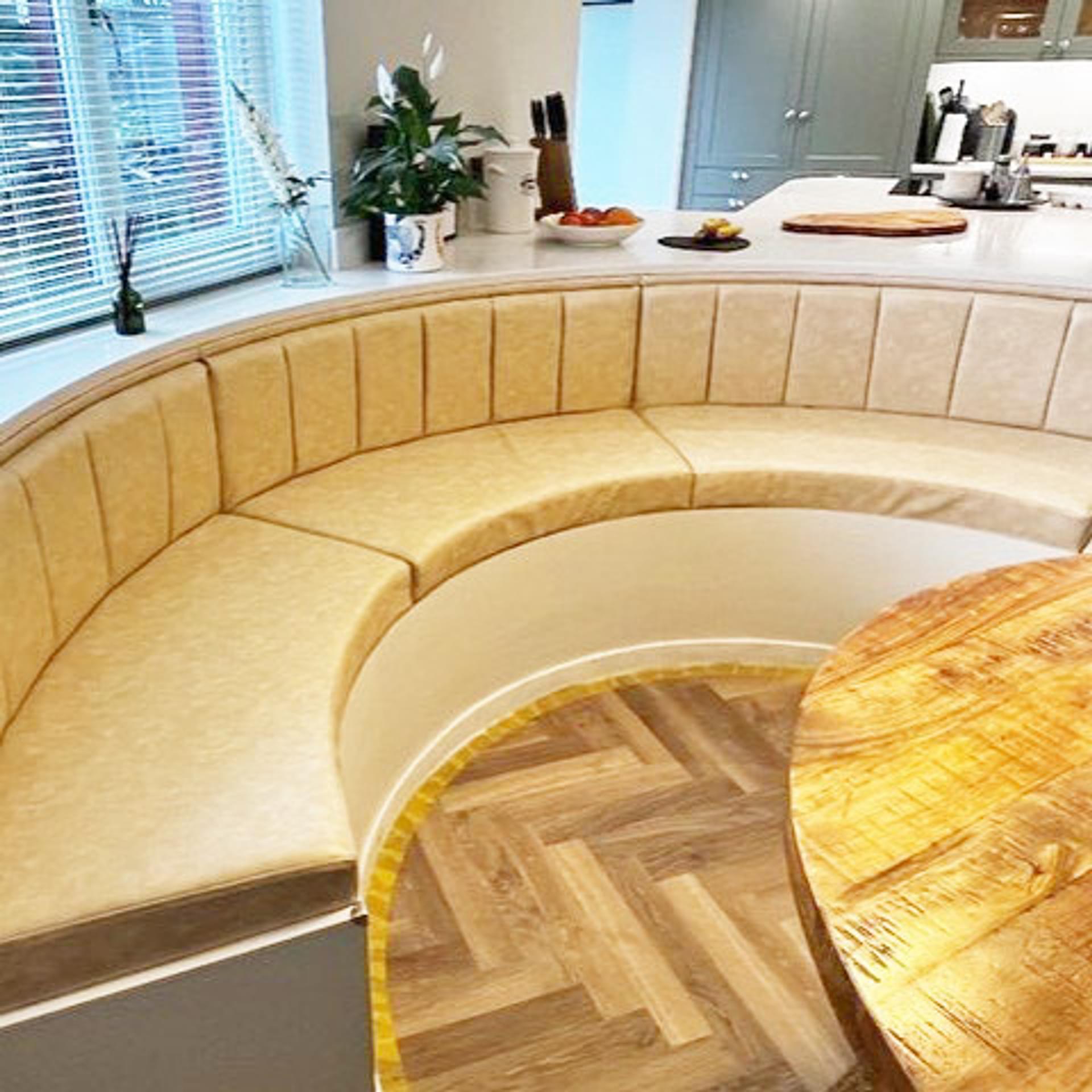 Submit Your Photos
Bonzer Monza !
The Monza collection is a great substitute for genuine leather. Offering traditional leather colours with a smooth grained texture there is endless variety. This booth seating by @ls.upholstery looks simply fantastic in the Cream colourway!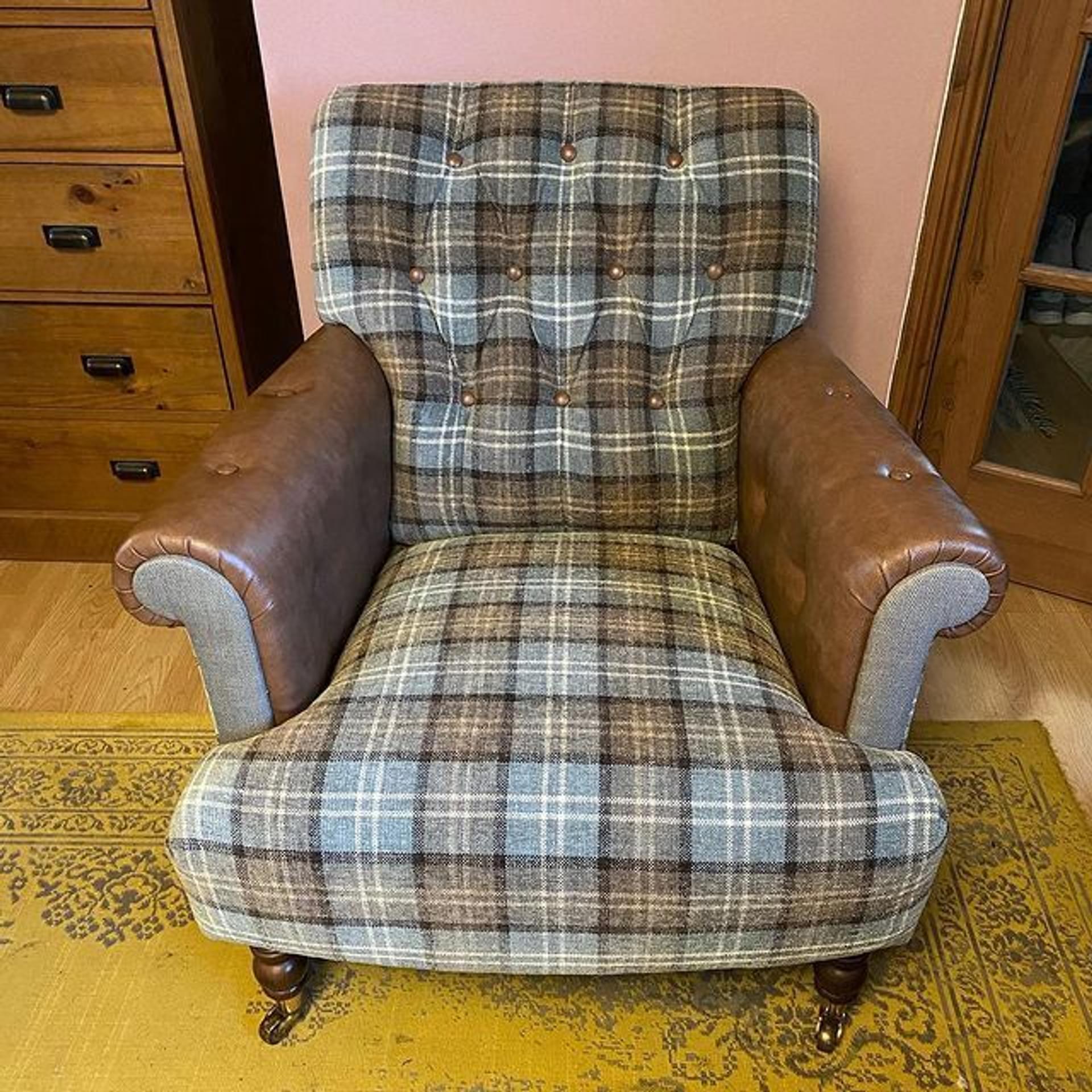 Submit Your Photos
Tartan-tastic !
Is there anything cosier than a tartan armchair? @cloudberry_upholstery has done a wonderful job with our Tartufo 2441 & Monza 1282. It looks and feels like wool but with all the advantages of polyester - machine washable and ultra hard wearing!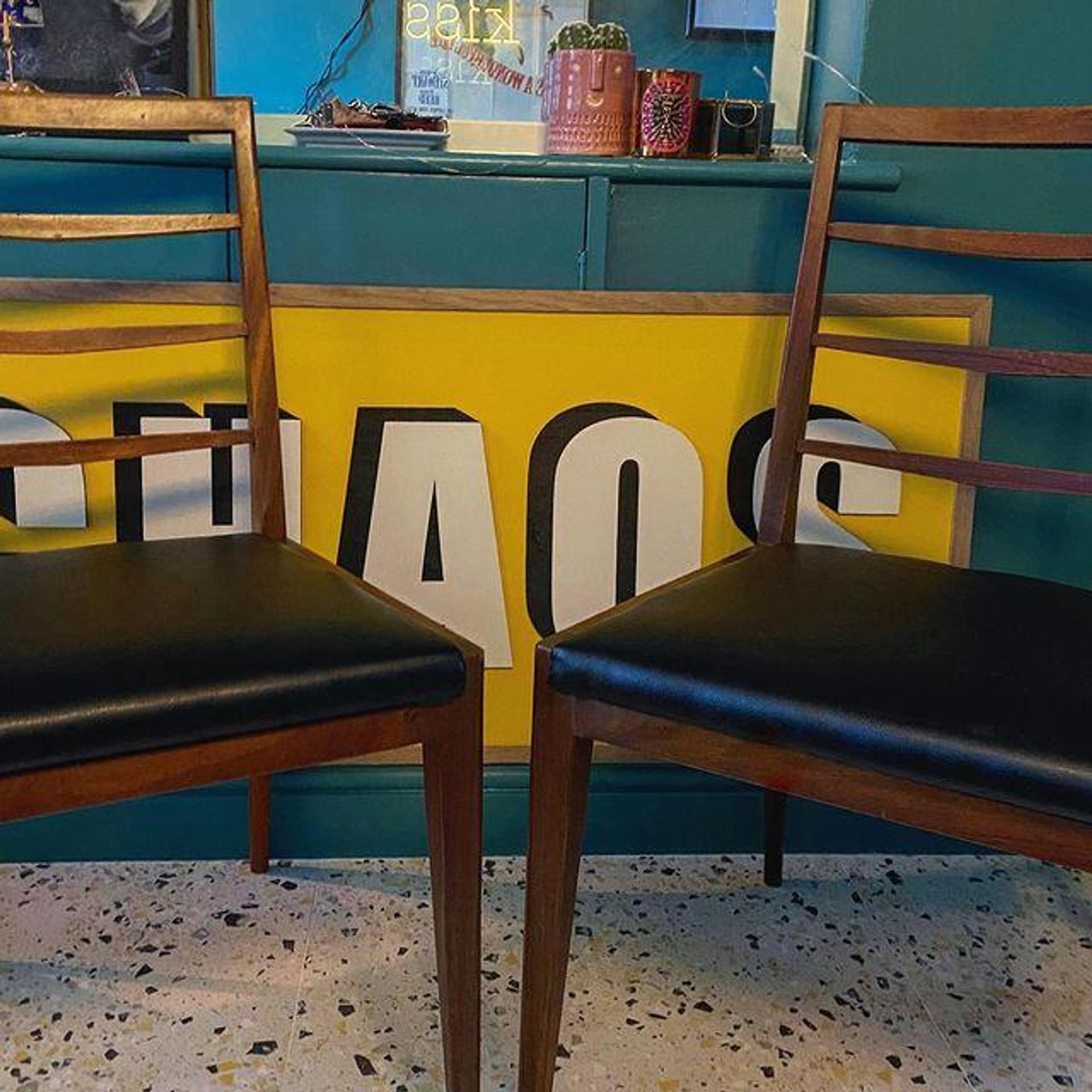 Submit Your Photos
Reupholstered Retro Dining Chairs
Look at these dining chairs which have been reupholstered by no.54_designstudio. They look perfectly retro in our Monza 1292 Black. 🖤