Fabric Collection (9 Fabrics)
Serengeti
£
per metre
/inc VAT @ 20%
Ocelot Weave Decoration Fabric
Simply scrumptious animal print weave in 9 stunning colours. Serengeti is simply perfect for curtains, blinds and soft furnishings and works beautifully with our Monty and Jaipur collections.
Serengeti
Specification
Fabric Appearance:
High Sheen, Supple / Lightweight, Contemporary / Modern Look
Fabric Composition:
80% Polyester, 20% Cotton
Uses & Qualities:
Soft Furnishing (Cushions etc), Curtaining / Blinds
Cleaning Instructions:
Dry Clean / Professional Clean Only
Fire Rating:
This fabric is supplied non-FR. Perfect for curtains, blinds and soft furnishings.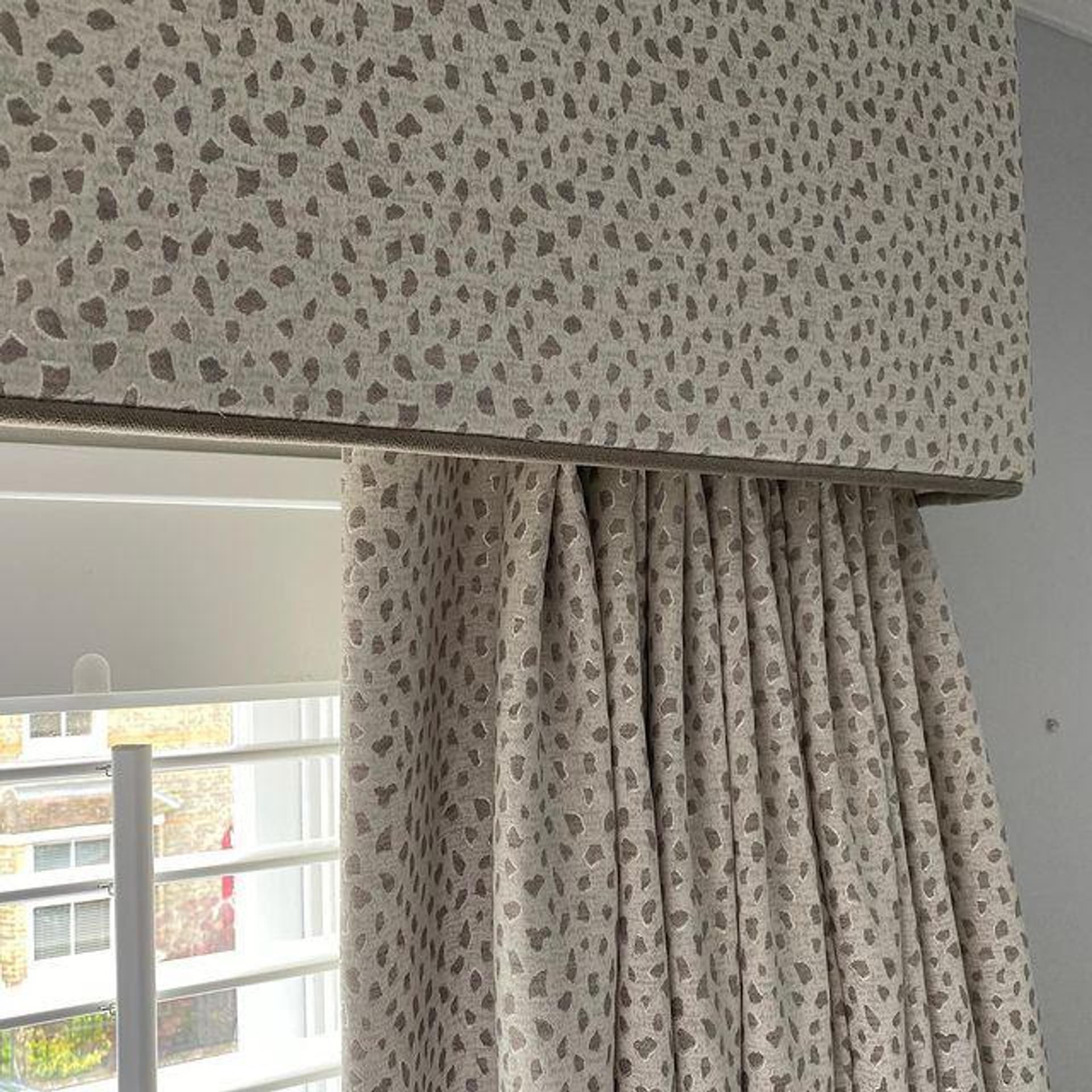 Submit Your Photos
Double Pinch Pleat Curtains
Look at these stunning double pinch pleat curtains and pelmet with velvet piped trim. @harrietdjgreig using our Serengeti What's New Pussycat for this gorgeous nursery room transformation.